Bathroom Accessories – The Ultimate Luxury for a Modern Bathroom
The perfect bathroom item can completely change the atmosphere of your bathroom. Your bathroom would have true attractiveness and vigor if you have the best luxury bathroom accessories Dubai. We are all aware of how crucial bathrooms are to daily life. A bathroom is more than simply a room; it's a personal area where one may spend some "me" time, get ready for the day, or unwind.
Bathroom Cabinets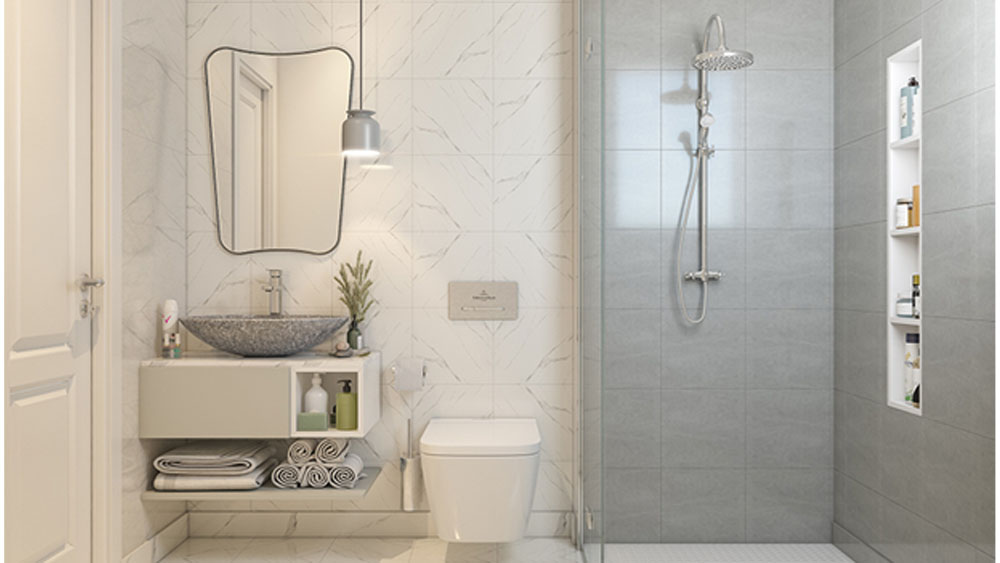 There are a few things to think about if you're considering purchasing upscale bathroom accessories. First off, these accessories may give your bathroom a great sense of elegance. Second, they can improve the aesthetics and use of your bathroom. Third, they may end up saving you money over time. Last but not least, they can enhance your hygiene and improve your mood! Therefore, if you're looking for ways to enhance your bathroom experience, consider buying the following from our bathroom accessories list for your luxurious home.
Robe Hooks
Robe hooks are the latest and most appealing style in bathroom decor. These hooks are extremely strong and of top quality. The robe hook contains several hooks and is both scratch- and rustproof. It has the most versatility and can be applied in many different contexts. You can select from a variety of hooks in various sizes, colors, and styles based on the design or theme of your bathroom.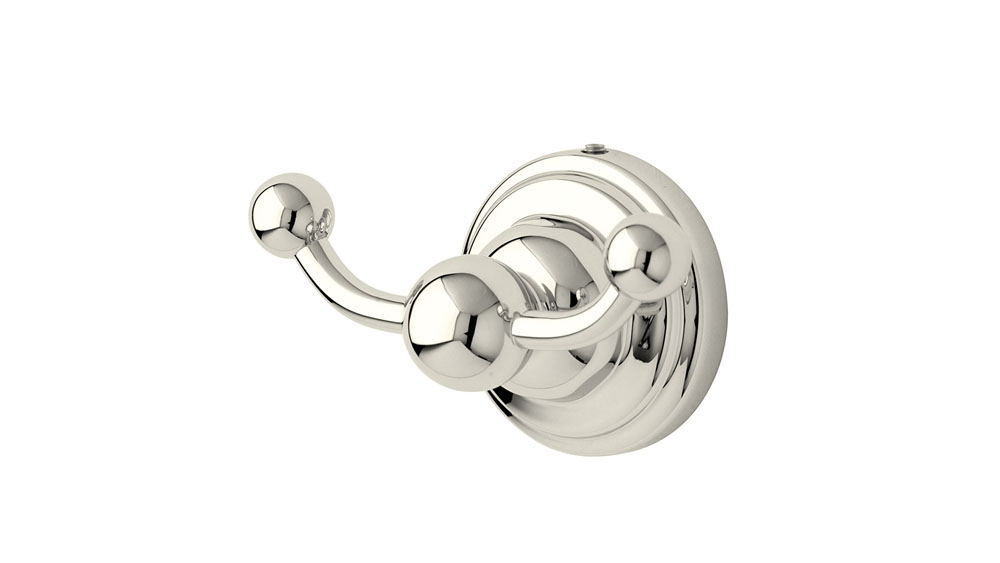 Soap Tray
Everyone knows the significant difference a soap basket/tray can make in your bathroom. There is a soap basket in every home. Finding the ideal soap tray is crucial since it completely transforms the appearance of your bathroom. We advise you to set your soap dish next to the shower (avoid it right under the shower). The positioning will not only make it easier for you to get to the soap, but it will also shield it from other accessories. The best approach to reorder your shower necessities is to assemble your shower goods.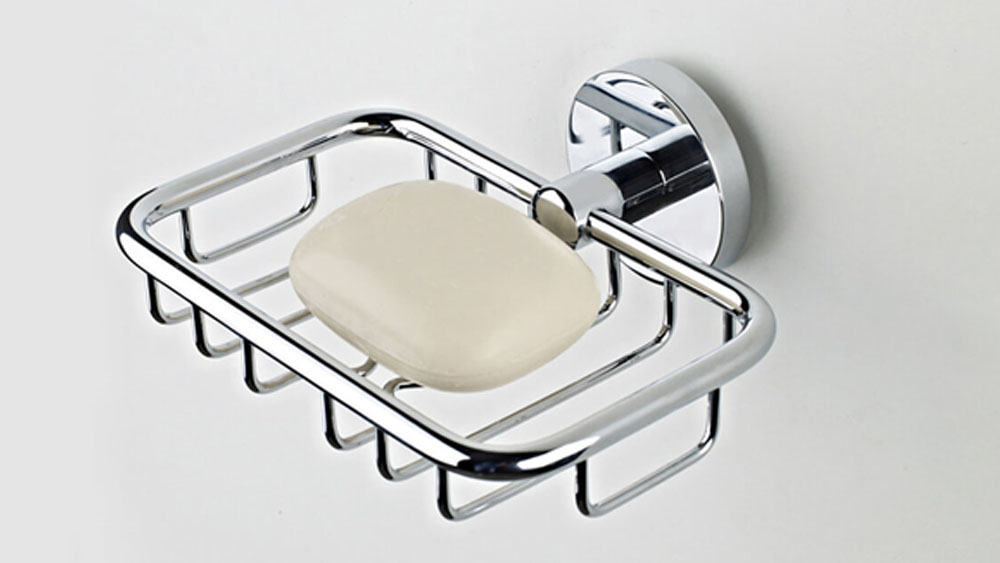 Mirrors
Modern mirrors serve as both a functional piece of furniture and an aesthetic accent for bathrooms. Mirrors are readily available in a wide range of styles, hues, finishes, and shapes, including rectangular, round, square, hexagonal, and oval. Choose a mirror that both fits your bathroom's dimensions and your demands correctly.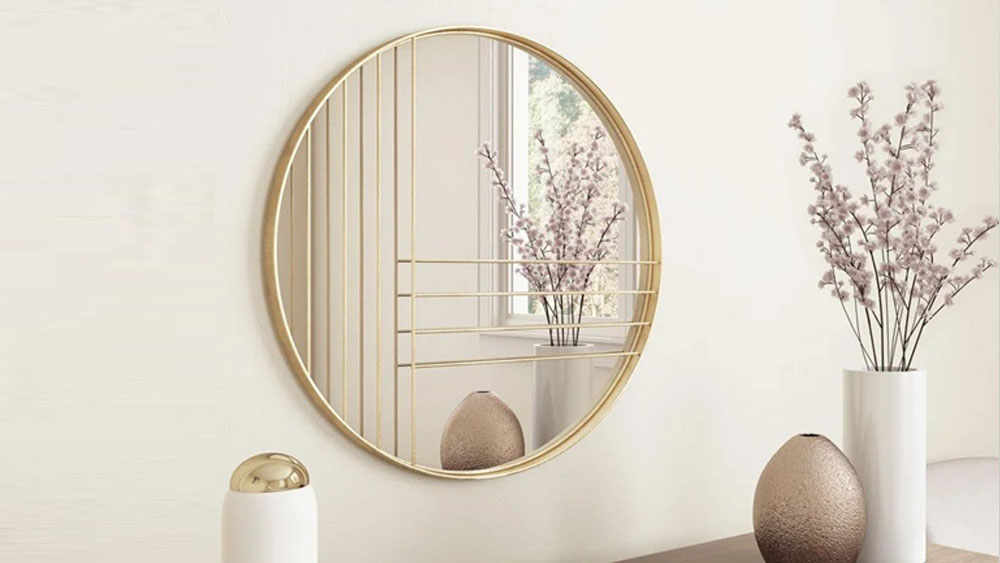 Black Bathroom Accessories
Using black bathroom accessories is the secret to creating a clean, attractive, and stylish look in your bathroom. The components should all work together to give the bathroom an elegant appearance. How can we avoid mentioning black, the most abundant colour, when discussing class and elegance? Use matte black accessories to give your bathroom the appeal of absolute luxury.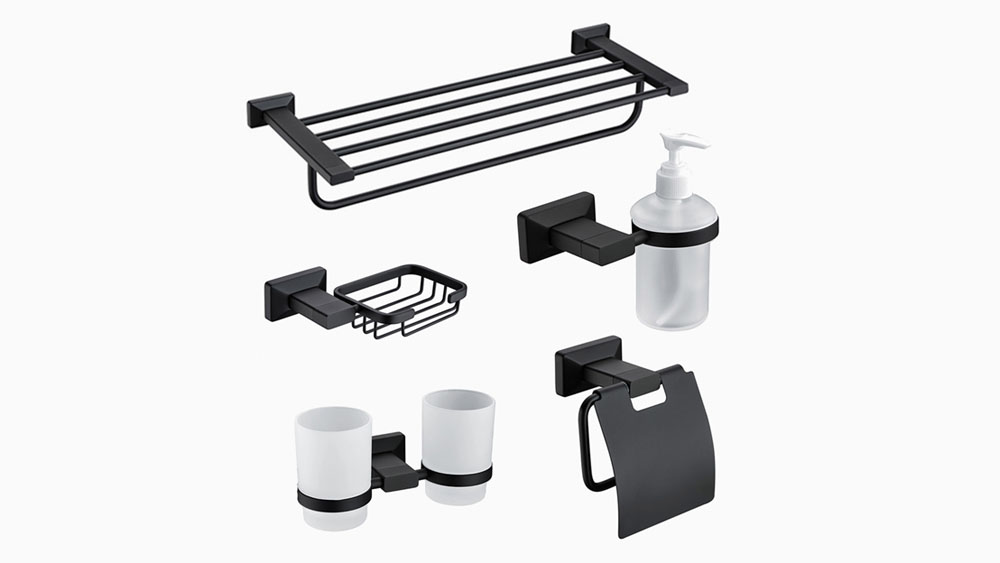 Glass Shelf
Glass Shelf is a multipurpose bathroom item. Cosmetics, shampoos, and other bathroom necessities are typically stored in it. Fixed on the wall is a glass shelf. It also enhances the bathroom's aesthetic appeal. Some people also store folded towels and robes on glass shelves. As a result, these shelves are also adaptable. It's like having all the bathroom accessories in one place!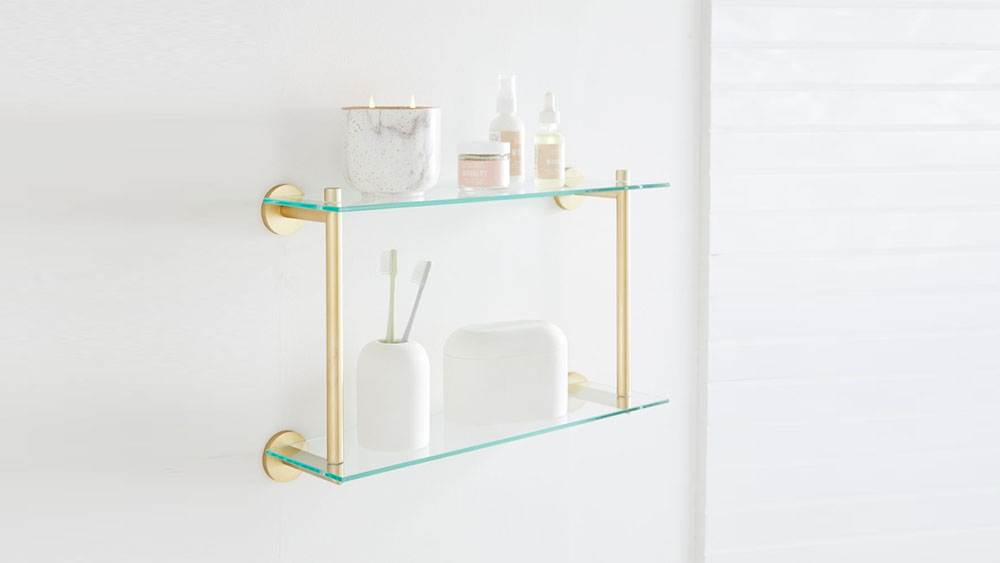 Other Items you can include in your Bathroom Accessories Set
When it comes to maintaining your hygiene, soap dispensers are a terrific approach to enhance productivity. They save you time and money by dispensing a generous amount of soap each time you use them.
Another excellent option for opulent bathroom accessories is towels. They are strong and absorbent as they are produced using premium materials. Additionally, they offer a silky touch that makes using them comfortable.
Shower curtain liners are a great way to enhance your showering space. You can choose one that exactly suits your needs because they are available in a variety of sizes and styles. Additionally, they are simple to clean, ensuring that you keep germ-free in the restroom.
Lotions, bath salts, and bath bombs are examples of luxury bathroom accessories. They may also consist of ornamental components like mirrors, tile, and faucets. Whatever you do, make sure it will give your bathroom a little bit of extra luxury.
One of the essential bathroom accessories is the toothbrush holder. The toothbrush and paste are kept in the toothbrush holder mounted to the wall and give the area around the washbasin a tidy appearance.
A shower mat in the showering area is a brilliant idea as slick flooring in bathrooms can cause people to stumble. You can prevent a painful fall by keeping an anti-skid mat in the shower area of your bathroom.
Closing Thoughts
By installing bathroom accessories, you can flaunt your personality and sense of style. They also offer a unique setting where you may unwind and have fun. The best alternative for you if you're seeking something exceptional in a bathroom is Kohler's set of bathroom accessories.
Check out our Bathroom Accessories section on our webpage for more information.