Choosing the perfect bathtub for your bathroom: An Essential Guide
One of the most utilized bathroom accessories is the bathtub. Nothing beats a soothing hot soak in a tub after a long day, whether it's the luxury of a standalone bathtub or a useful and space-saving shower bath. This article will outline the various varieties of bathtubs that are offered and how each type can improve your bathroom, regardless of its size or design.
So, take a look at our detailed guide for all types of bathroom tubs below for a deluxe spa-like experience at home
Freestanding Bathtubs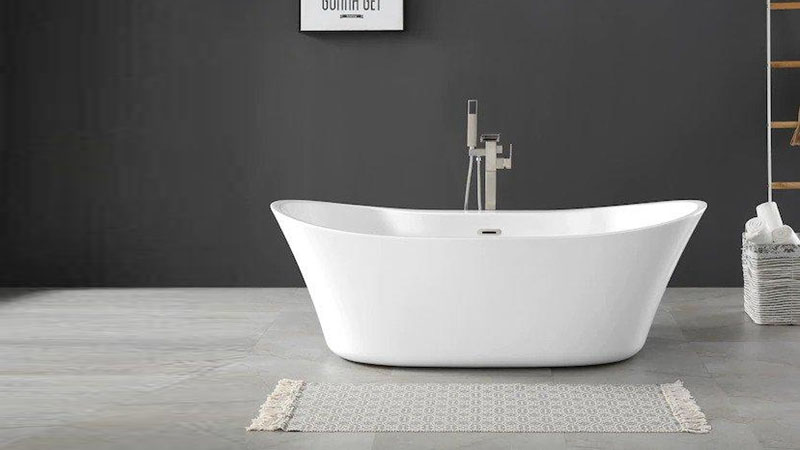 Freestanding baths are a symbol of modern elegance and designer luxury. Freestanding bathroom tubs are made to add a stunning feature to bathrooms, making them ideal for luxurious bathrooms. The wide variety of shapes and styles that freestanding bathtubs come in is fantastic. Bathtubs that are freestanding are not mounted to a wall. It is often fastened to the bathroom floor away from the wall. The bathtub is freestanding, therefore the name. This bathtub's greatest benefit is that it complements any interior design style. These bathtubs are popular because they are lovely to look at and simple to integrate into a classic home.
Alcove Bathtubs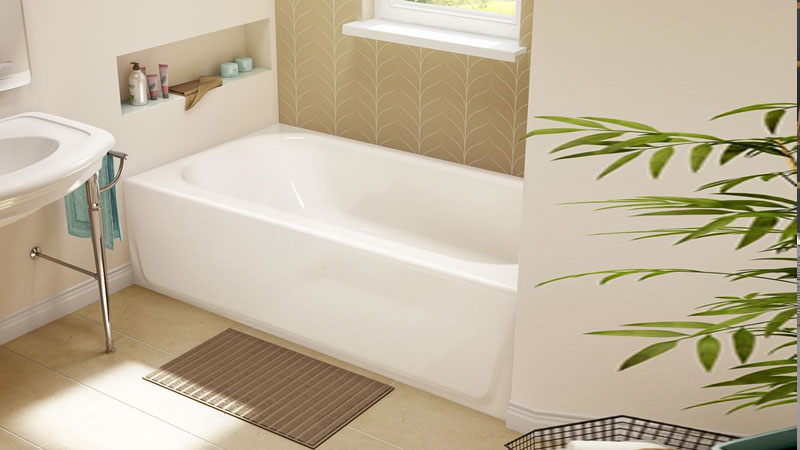 The most common and well-liked bathtub UAE design is the alcove bathtub. These unique bathtubs are becoming highly popular among homeowners. A three-sided area can accommodate this bathtub with ease. Therefore, it doesn't take up much room. Since the tiles must be attached to the installed walls, it can be installed in bathrooms of any size. It is reasonably priced and fits perfectly in the bathroom. An alcove bathtub may be installed in any bathroom with ease, regardless of the available space. Alcoves typically measure 60 inches long, but they can extend to 53 to 62 inches. This bathtub is available in a variety of colors.
Drop-In Bathtubs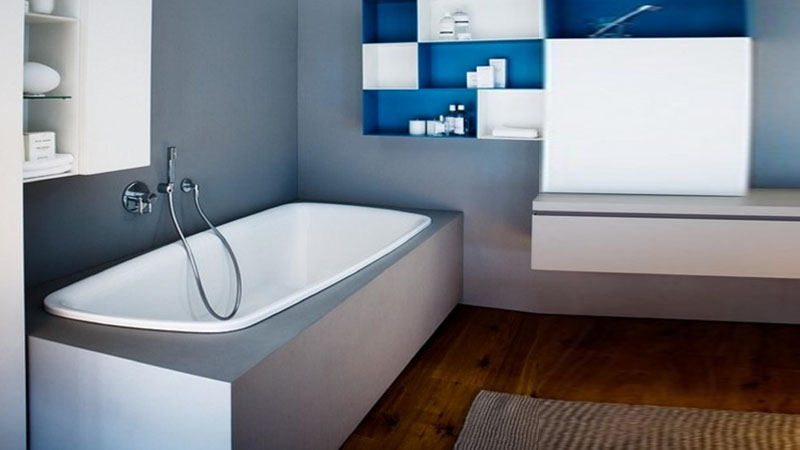 A shell that slides into a completed deck is called a drop-in bathtub. The bathtub's interior is finished, but the exterior is not because the deck covers it. To use this unusual bathtub, you must hire a carpenter to create a deck or other structure that matches the room. The tub is then put in that building. Drop-in bathtubs have a rim of their own.
Although these tubs can be fitted in an alcove, they are typically positioned in a room with more open space. As a result, drop-ins typically cost more and need more floor area than alcove bathtubs.
Corner Bathtubs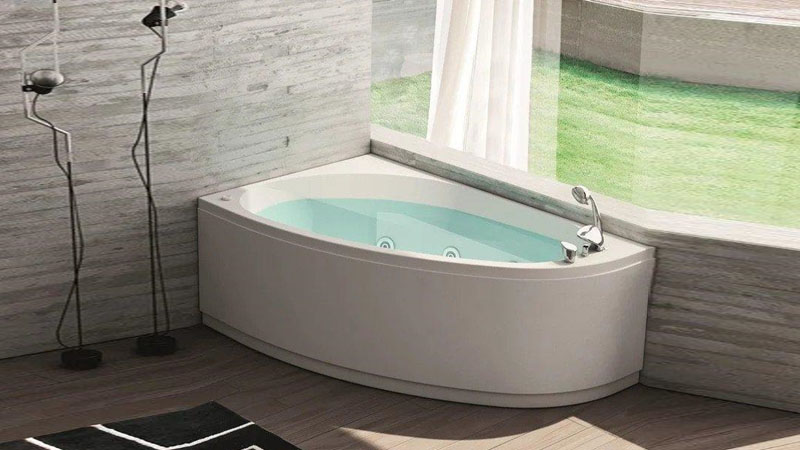 Most corner bathtubs are large and triangular in shape. It is known as a corner bathtub since that is where it must be positioned in the bathroom. These bathtubs typically cost a lot of money and take up a lot of room in the bathroom. These bathtubs are typically used for resting and taking hot baths rather than just taking showers. This is why some bathtubs have whirlpool and bubble elements.
Spa Bathtubs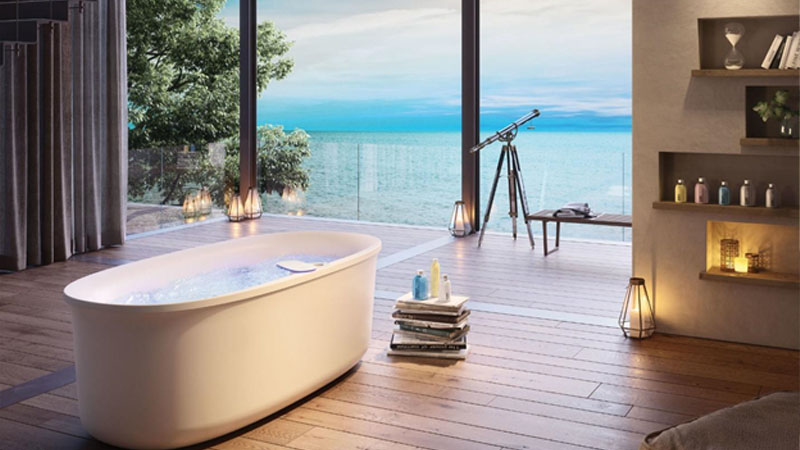 An opulent style of Bathtub Dubai is a spa bath that has jets for hydrotherapy and water massage. Depending on your needs and choices, these bathtubs can be built-in or freestanding. Due to their qualities, they typically come with a higher price tag, but they provide numerous therapeutic advantages like relaxation, relief from muscle pain, and increased circulation.
Whirlpool Bathtubs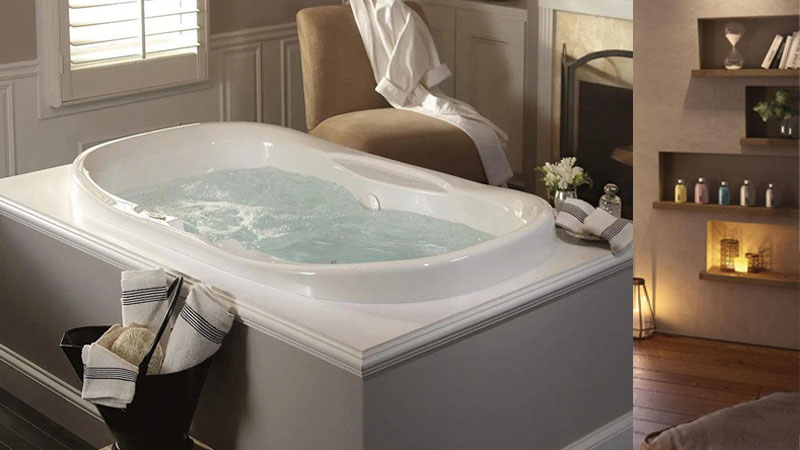 A special bathing experience that is both energizing and relaxing is provided by whirlpool bathtubs. These tubs have strong jets that produce whirling water currents that massage sore muscles and ease stress. They also have nozzles that can be adjusted, allowing you to vary the intensity levels to suit your demands.
Walk-In Bathtubs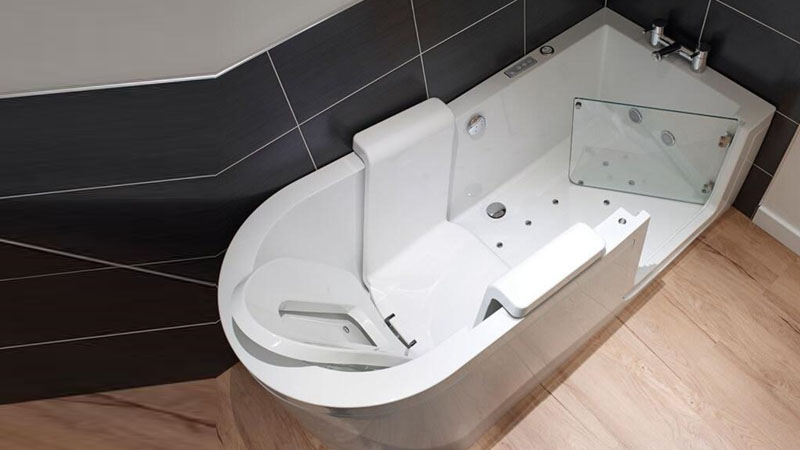 Walk-in bathroom tubs are designed with sealed doors and a low threshold so that you can enter and exit the tub without needing to climb over the edge. These bathtubs allow you to soak in more water at once because they are often deeper than standard tubs. For added protection while bathing, they have non-slip floors and safety bars.
Inset Bathtubs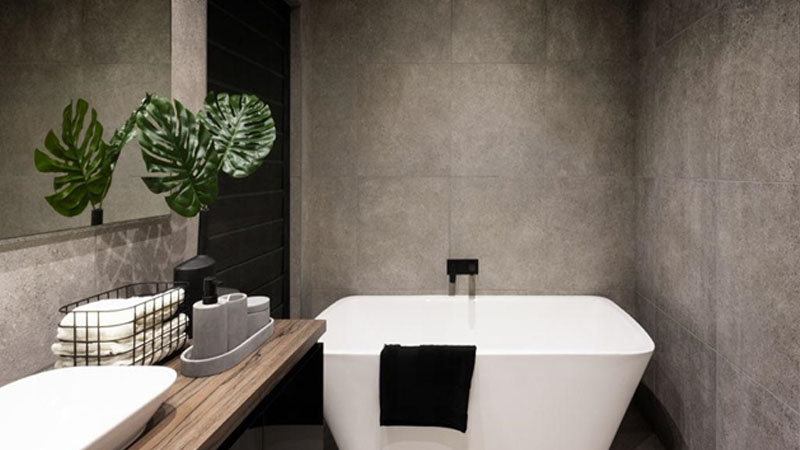 Inset bathroom tubs, sometimes referred to as built-in tubs, are recessed into an alcove or bathtub surround to free up more space in the bathroom. These bathtubs can include a wide range of functions, including bubble baths and jetted whirlpool systems. However, because of the installation requirements, they are typically more expensive than freestanding tubs. In addition to serving as structural support, the walls can also be used as shelves or other types of storage.
Closing Thoughts
You need to keep a few factors in mind before selecting a bathtub. It is important to always keep the space around the platform where the bathtub is situated tidy. Polish the platform so that it doesn't become slick while it is surrounded by beautiful marble and granite.
We hope our blog will make it easier for you to find the ideal bathtub for your luxurious home.
Check out the "Bathroom Accessories" section on our website for more information.