A Comprehensive Guide to Select the Flawless Faucet
When it comes to bathroom updates affecting your everyday life. How do you know if you are selecting the right faucet for your bathroom? Looks, style, color, and shape or size are the various parameters that help you choose the right kitchen faucet.
Whether building from scratch or renovating your bathroom, there's more than meets the eye when selecting suitable bathroom sink faucets. They are a long-time investment. Since the bathroom faucet is a plumbing fixture connected to a plumbing system and carries water, it is vital to make the right choice that serves you for years to come.
Bathroom faucets add flair and flamboyance to your bathroom decor. They can transform your bathroom style completely. There are many different types of faucets within each category. Kohler's premium range of bathroom faucets in Dubai combines style with functionality to make your everyday living comfortable and hassle-free. This blog covers a guide on choosing the best bathroom faucets and the popular faucet finish.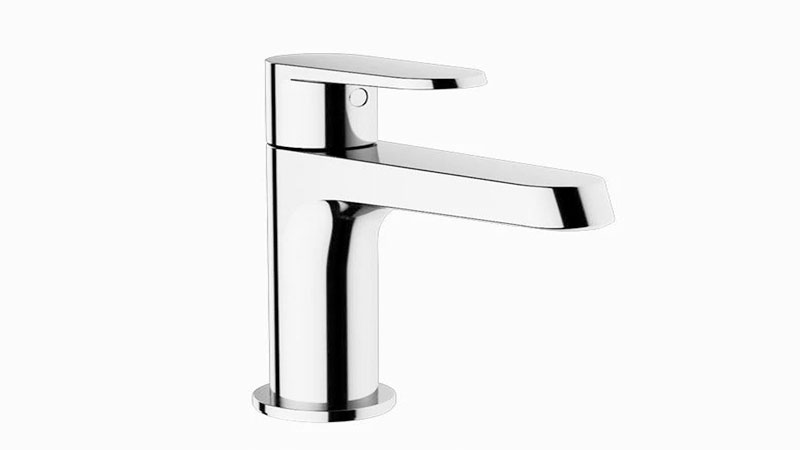 Choosing the Right Bathroom Faucets
Finding bathroom faucets for the home can be confusing. There are so many styles, brands, and options available. Here are some tips for selecting the right faucet and installation to stand out.
How Many Holes Required in the Faucet?
1-Hole Faucet
One-hole bathroom faucets are directly mounted on the countertop or sink with one hole for the spout and handle controls. Such bathroom faucets are mounted on sinks with three pre-drilled holes with proper arrangement.
2-Hole Faucet
Two-hole bathroom faucets feature a spout and hot/cold handle. They can be used with three or four pre-drilled holes in a particular configuration.
3-Hole Faucet
Three-hole bathroom faucets can be used with 3 or 4 pre-­drilled holes and feature separate cold and hot handles with a spout.
4-Hole Faucet
Four-hole bathroom faucets include additional accessories, a spout, and cold/hot/handles. Such faucets are compatible with four pre-drilled holes.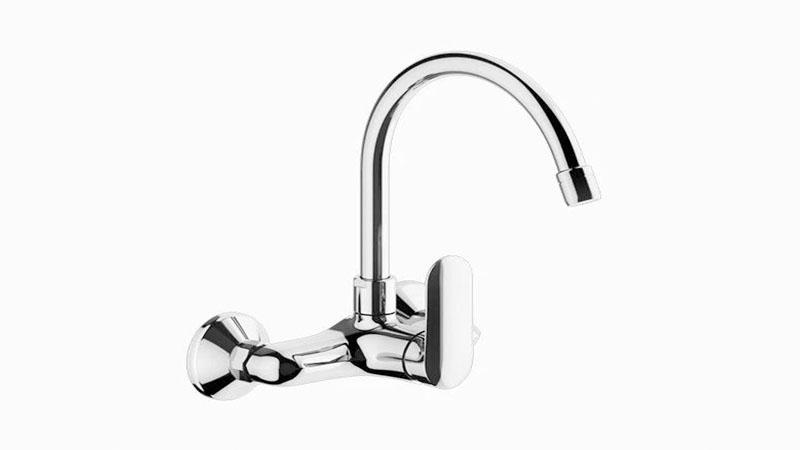 Different Installation Types of Faucets
Several different types of faucets are used in bathrooms. You can select the faucet type depending on your bathroom style and size.
Widespread
Such faucets come with three separate pieces: a pair of handles, a spout, and a base. This design enables easy installation with three pre-drilled holes on any sink. The handles can be mounted to the countertop or the wall.
Center Set
The faucets are compact and small. They are apt for small bathrooms or if you are looking for less space on your countertop/sink. It is easier to clean with a single handle than a wall-mounted or widespread faucet.
Wall-Mounted
The faucets are attached directly to the wall taking up less counter space! Wall-mounted versions are great if you have limited bathroom space or want a simple look with no
knobs or handles cluttering up your space.
Single-Hole
These faucets feature a single spout with a handle on one side of the tap that extends over the sink. The handle controls the temperature and can turn the water on or off. Single-hole faucets connect directly under the sink with a water supply line and are installed through a single hole in the sink.
Vessel Faucets
This installation type is used with vessel sinks, also known as above-counter sinks sitting directly on top of a countertop or vanity. They require a faucet that mounts separately from the sink because these sinks aren't made into the countertop. Vessel faucets are taller than other faucets to reach the vessel sink bowl.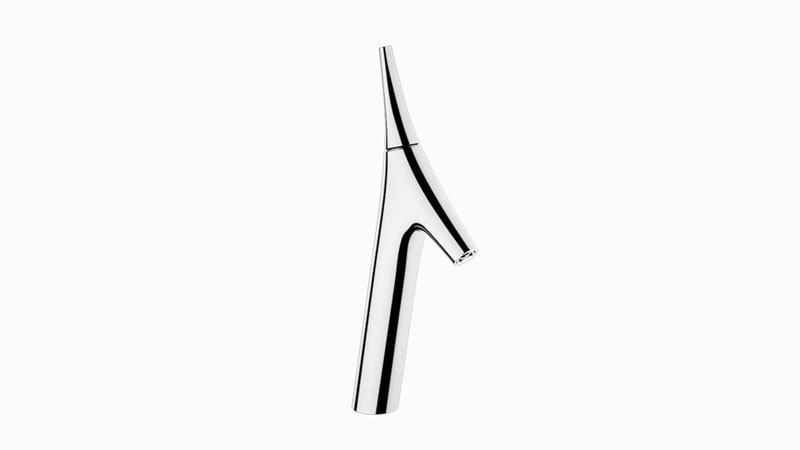 Different Types of Faucet Handles
Handles are an essential part of every faucet. They range from simple to complex and are used for turning on and off the water. While most handles come with a single function, some have multiple roles.
One Handle Faucets
These handles control the temperature of your water, allowing you to adjust it according to your preferences. So, if you prefer hot or cold showers, this kitchen faucets is perfect for you.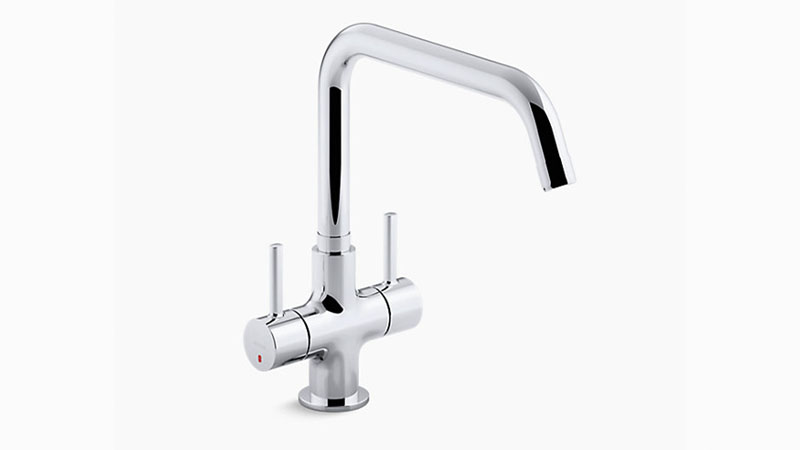 Two-Handle Faucets
Double-handle bathroom faucets are used for various things. You can control different functions with separate buttons that allow you to switch between settings without touching the handle with this type of handle.
Touchless Faucets
Touchless faucets feature cutting-edge technology to control your water temperature without touching any handles or buttons. The sensor controls them to turn on or off when you put your hands under them. Touch-activated faucets can be installed in residential kitchens apart from their usage in commercial places such as public bathrooms and offices.
Final Thoughts
Selecting the right faucet requires research. The sheer variety of types, materials, and finishes can overwhelm you. The following checklist will help you shortlist and choose the right faucet. Kohler Bathtub Faucets, shower faucets, and sink faucets are best-in-class premium faucets that make your everyday bathroom experience superior and exquisite.