6 Types of Awe-Inspiring Bathtubs that Leaves you Stunned
Baths are great for setting the design scheme of your bathroom and always bring a tinge of elegance to any decor. Apart from the aesthetic advantages, however, there is much more to bathing than meets the eye. In addition to keeping you relaxed, there are numerous health benefits of bathing in hot water. This makes the bathtub an ideal option to improve blood circulation or de-stress.
Before you begin on the path of style and experience, it is required to determine the bath type and size that will fit into your space. This holds true if you simply replace a bathtub because existing walls and plumbing can dictate your bath's dimensions and installation. Moreover, a bathtub has a notable impact on the attractiveness of your bathroom. A bathtub is an essential part If you want to decorate your bathroom.
Bathtub design has evolved over the last few years, and there are some fantastic options to choose from. A new bathtub delivers a fresh new look or completely transforms your bathroom appearance.
Moreover, a bathtub plays an integral role as an essential piece of the functional decor as well as amplifies the class of your bathroom. Bathtubs have long been associated with royalty and richness. Nowadays, you will find different types of bathtubs with versatile shapes and designs that enhance the luxurious look of your bathroom. Kohler's extraordinary range of bathtubs would take you back to the days of the majestic and Kingsly era when bathtubs were a symbol of grand splendor.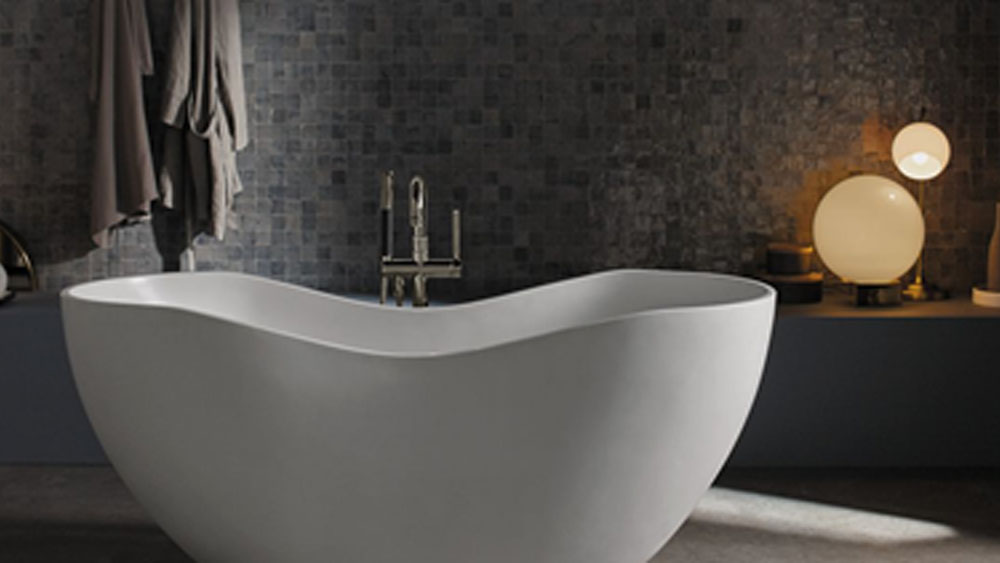 Bath Types
Bath types are defined and designed by their installation process. For instance, the exterior of a drop-in bath is unfinished because it will be concealed by a stone or tile surround, in comparison to a freestanding bath that is finished on all sides and can be installed in any part of the bathroom.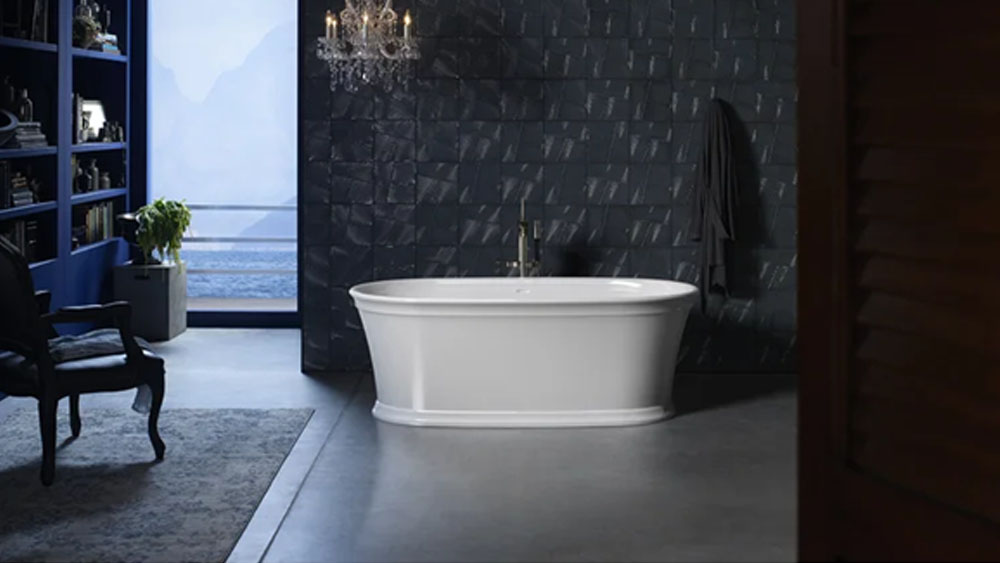 DROP-IN BATHS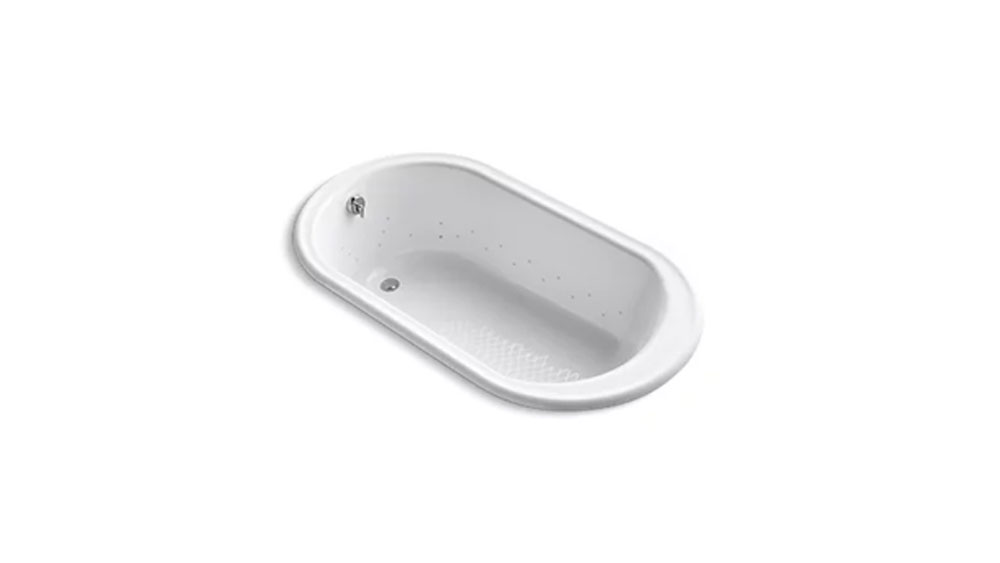 A bath designed for drop-in installation has a self-rimming edge resting on the deck material–such as tile or stone–that encircles your whirlpool or bathtub. Kits are accessible to use in your drop-in bath in an under-mount installation. A drop-in bathtub is a bathtub finished on all sides with a lip or rim which allows being fastened to a finished alcove or structure commonly referred to as a surround. This design permits you to simply 'drop in' your bathtub, concealing the bathtub's exterior completely by the surround so only the interior of the bathtub is visible.
The surround can be constructed from natural stone to wood at a height or constructed at feet level. This install method is the differentiating factor of this bathtub design from a freestanding bathtub which can be placed and installed in any space of your bathroom.
ALCOVE BATHS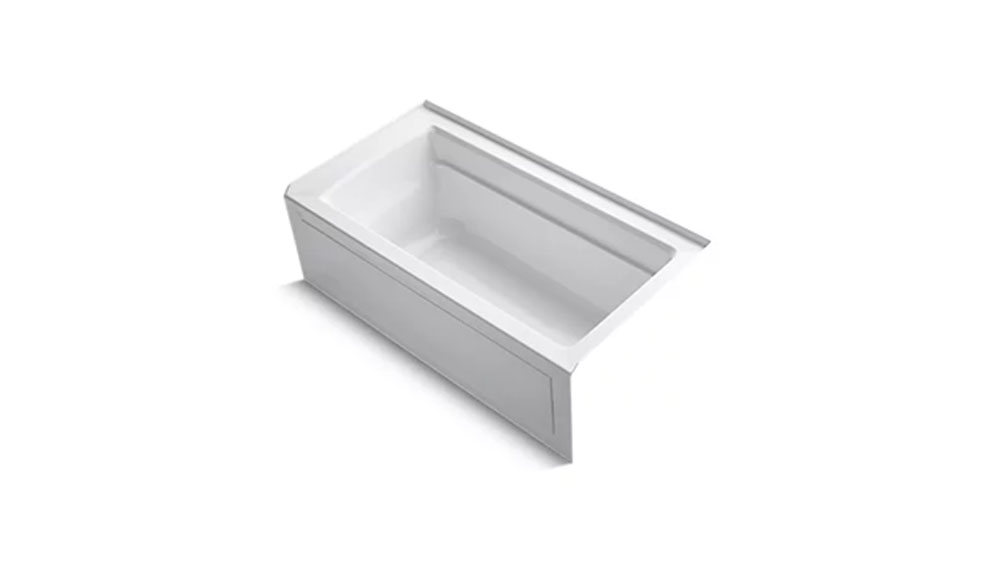 An alcove is a recessed nook or space within a room. Designed for three-wall alcove installations, this bath-type choice usually features unfinished exteriors and tile flanges on three sides. To complete the design, numerous fixtures comprise an integral apron and the finished front of the bathtub.
Moreover, an alcove bathtub is not a bathtub type but more of an installation method. The term refers to the bathtub being nestled into a recess in your bathroom; quite commonly, they are installed with three joining walls or a pocket alcove in your bathroom, with some modern designs only having two walls or a large window to eradicate the confined nature of this installation method. A shower curtain or sliding door is required in this installation method, as the open space doesn't provide much privacy.
UNDER-MOUNT BATHS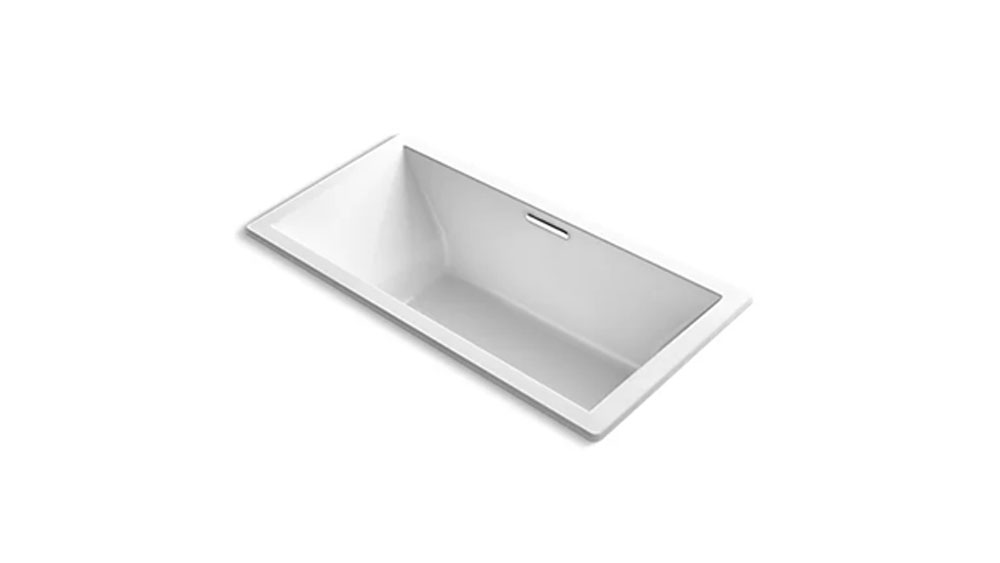 Creating a clean, contemporary look, under-mount installation is ideal for constructing a separate, personalized bathing space. The bath is mounted beneath your options of deck material, such as tile, solid surface, or natural stone. Most under-mount baths can include a drop-in installation. In addition, You can buy Kohler's expansive range of bathing options to indulge your senses and enhance your bathroom style.
FREESTANDING BATHS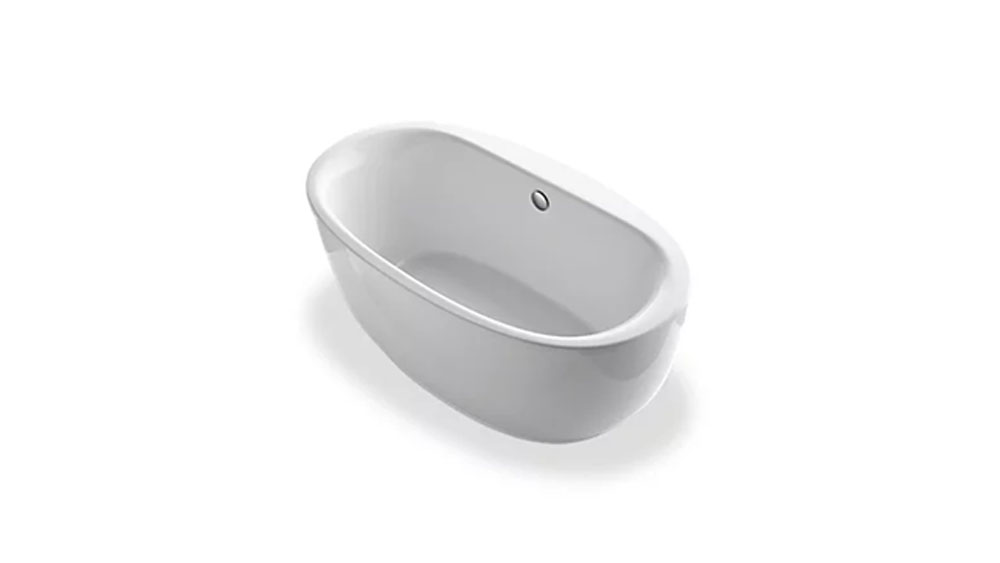 This installation option is perfect when the bathtub is the bathroom's focal point. Usually finished and accessible from all sides, the freestanding bathtub emphasizes the beauty of the design. A freestanding bathtub is the best choice for value, durability, comfort level, and aesthetic appeal. They are offered in high-quality materials which are long-lasting, increase the value of your home, and can easily be installed anywhere in your home. Furthermore, they are excellent for any household size and bring a vivid punch to any bathroom aesthetic.
CORNER BATHS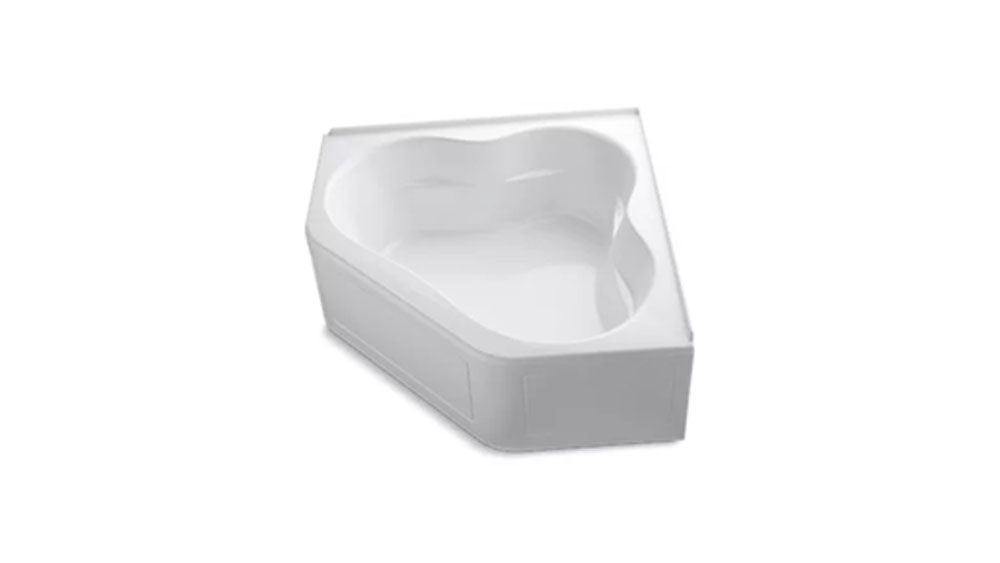 A corner bath usually is five-sided, with clover-shaped bathing well, and is conceived to accommodate two bathers at once. Corner bathtubs make a fabulous addition to any bathroom that faces the challenge of additional space or has an awkward layout. As the design is rounded in shape, these bathtubs can fit into multiple areas that were previously inaccessible for conventional bathtub designs. The smaller size also doesn't interfere with any impact on the added functionalities of this bathtub type as the majority of corner bathtubs are often doubled into hot tubs and jacuzzis, making a stylish and comfortable addition to any bathroom.
WALK-IN BATHS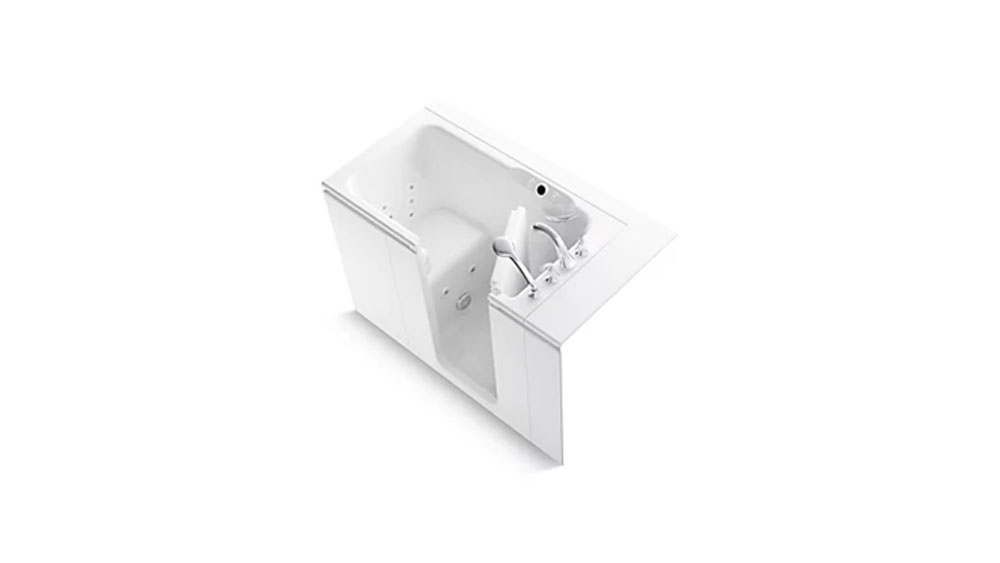 Designed to accommodate bathers who struggle to step over a standard bathtub threshold, a walk-in bath has a side door or a door that opens, so bathers are not required to step over the bath wall. A walk-in tub is an excellent way to upgrade your home for a safe, comfortable, and  therapeutic bathing experience.
A walk-in tub combines safety, comfort, and peace of mind to deliver a complete experience devoid of any other bathtub. The ability to independently access the tub with ease is not a luxury that can be offered by a shower or traditional bath alone.
Ultimately, bathtubs provide a sensational and relaxing bathing experience. You can select the bathtub type based on your taste and preferences. Kohler's innovative and exciting collection of bathtubs allows you the luxury of a spa-like experience at home. Enjoy the rejuvenating power of water with Kohler's superb range of hydrotherapies designed to soothe your body and mind.