Various Types of Sinks to Make Your Bathroom Look Swell
A wash basin is a sink typically used in bathrooms. They are broadly used for washing hands and face but could also be used for brushing teeth or shaving. Wash basins come in a variety of shapes, sizes, and colors. One could use multiple bathroom ideas to have an aesthetically pleasing, economical, and genuinely purpose-built wash basin.
The bathroom basin is something we come into close contact with several times a day, so it must look great and suit your lifestyle and bathroom use. Multiple bays are perfect for busy families who use the bathroom simultaneously.
Due to the variety of basins available on the market today, choosing the right one for your bathroom can be challenging. While searching for different types of sinks, Kohler offers a scintillating range of wash basins with a contemporary design that totally transforms the look of your bathroom. Whether minimalistic, contemporary, bold, or dramatic, be your choice. Kohler can literally transform the feel of your bathroom, resulting in a surreal experience.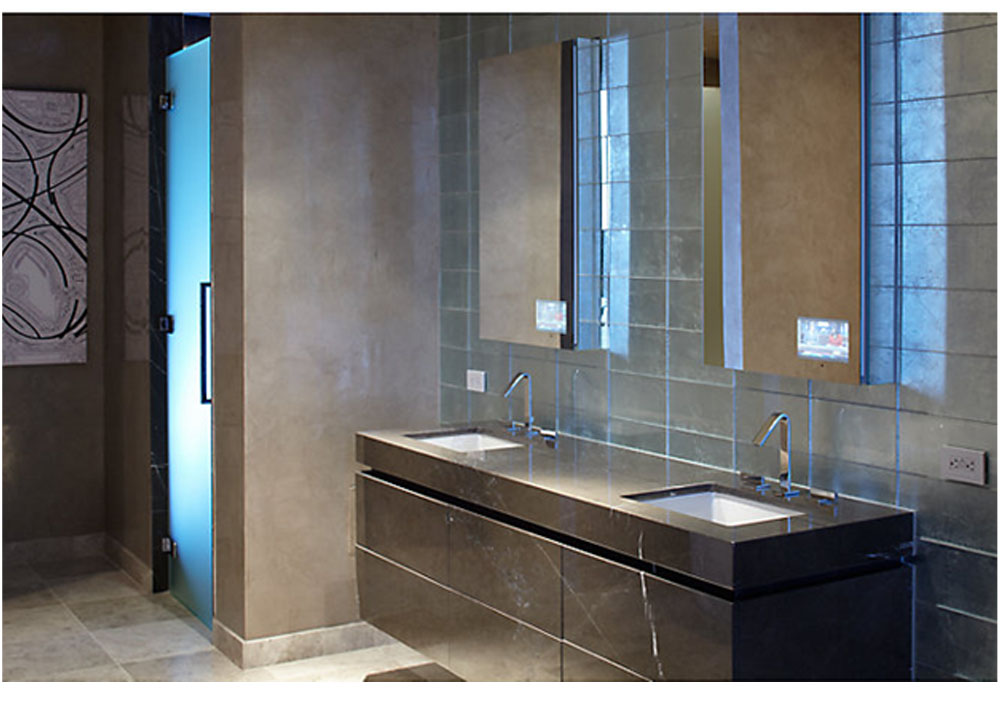 Here are the five most popular sinks to choose from to make your bathroom appear splendid:
1. Under Mount Bathroom Sink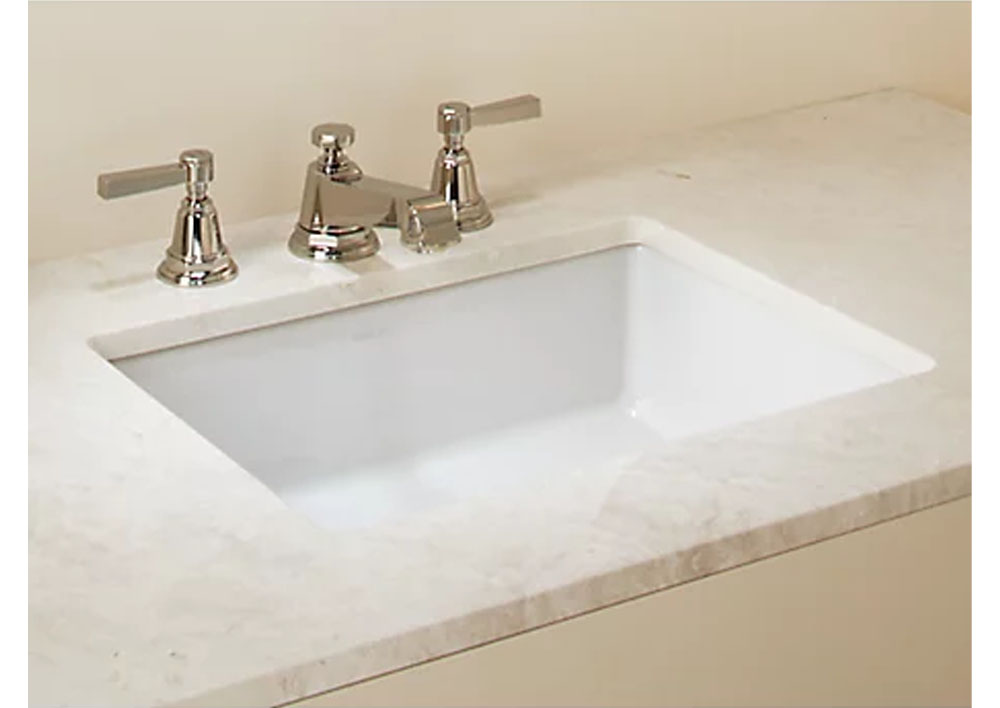 Undermount bathroom sinks present a sleek design and various stylistic features. They are sink designs for residential and commercial projects, making them versatile.
Cleaning an under mount bathroom sink is identical to cleaning an integrated sink. There is no lip on an under-the-mount bathroom sink, making cleaning these sinks easy and hassle-free. This is very practical if you are cleansing your countertop and sink simultaneously. The countertop can be wiped clean. A clean under mount bathroom sink will offer your bathroom design an attractive focal point.
Undermount sinks are the only sink type mounted from underneath the countertop. This frees up the space on your countertop and offers a unique design element to your bathroom. They also form a continuous flow from the countertop to the bottom of the sink. It makes for a smooth sink integration with an incredibly sleek look with the help of beautiful ceramic under mount bathroom sink materials.
Whether you have a vanity or simply a countertop, a ceramic undermount sink helps open up the area. Apart from space created for additional storage, it is also helpful in creating a minimalist design. The countertop can be kept clear to make a stunning, open, inviting vanity area.
2. Wall-Mounted Sinks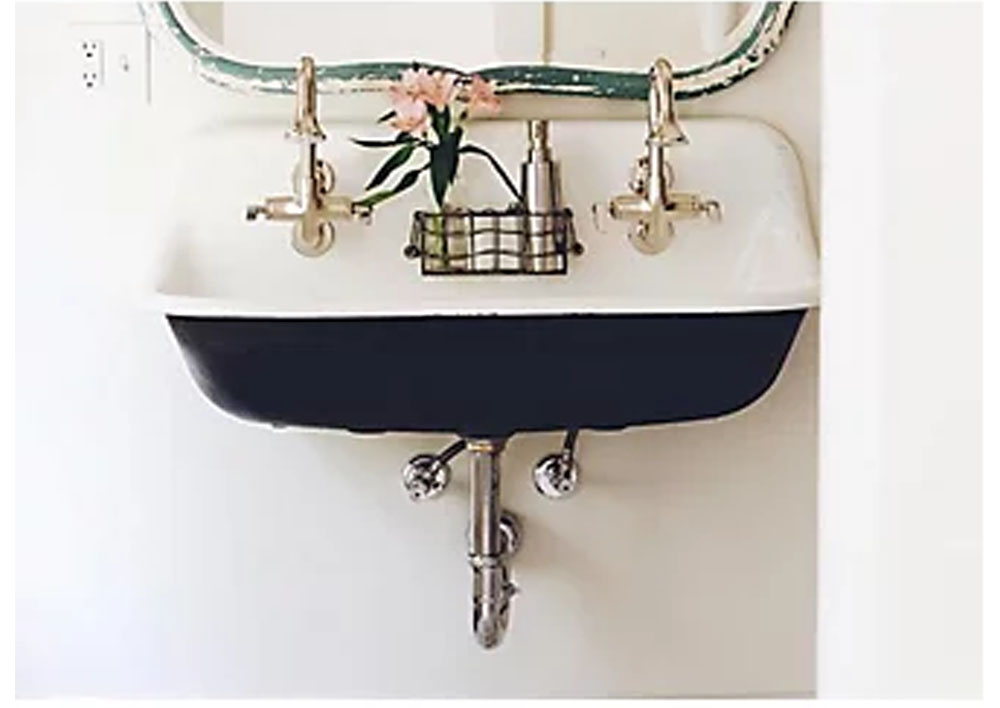 They are one of the most popular and versatile bathrooms sinks on the market today. Wall-mounted sinks are available in different shapes, sizes, materials, and mounting options. It is essential to consider a new design or replace your old sink.
Wall-mounted sinks are constructed using distinct materials. Ceramics and metal are the most common materials. The material used is vital for the build quality and durability of the sink.
Some popular finishes for wall-mounted sinks comprise stainless steel, certain types of metal finishes, and gold. The matte finish has been the most popular over the past few years. All of these finishes have their benefits and fit into several different designs. Finishes are great ways to improve a fixture. Sink finishes are essential.
Stainless steel is an excellent finish for cleanliness. This is because it is effortless to clean and resistant to scratches or damage. Some of the most popular metal finishes are gold, silver, and maybe even brass or similar types of ordinary metal. Moreover, matte finish is ruling the heart of folks and is extremely popular.
Wall-mounted sinks are highly versatile as they can be mounted at any height allowing access to members of different heights in the family to easily use them
3. Pedestal Sink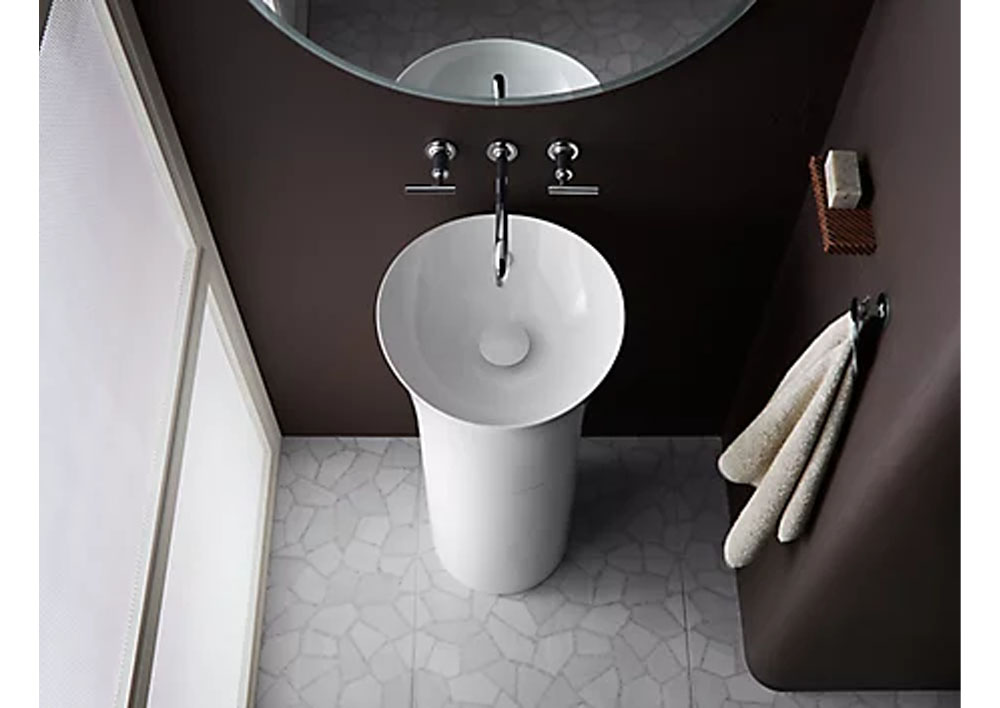 Pedestal sinks, as the name suggests, are placed on a pedestal rather than mounted on a countertop or wall. Available in several different styles and sizes, pedestal sinks are great options for specific bathroom designs, especially those involving space constraints.
These sinks typically come in either one or two parts. One part is the sink, and the other is the pedestal on which the sink is mounted. The classic and timeless design screams nostalgia and can stand its ground without any decorative edging. They are a space saver compared to a vanity unit, making them usable in narrow or small kitchens.
This captivating sink from Kohler is a piece of beauty that adds substantial value to your bathroom while occupying minimum space alllwing you access to the best of both worlds.
4. Drop-in Sink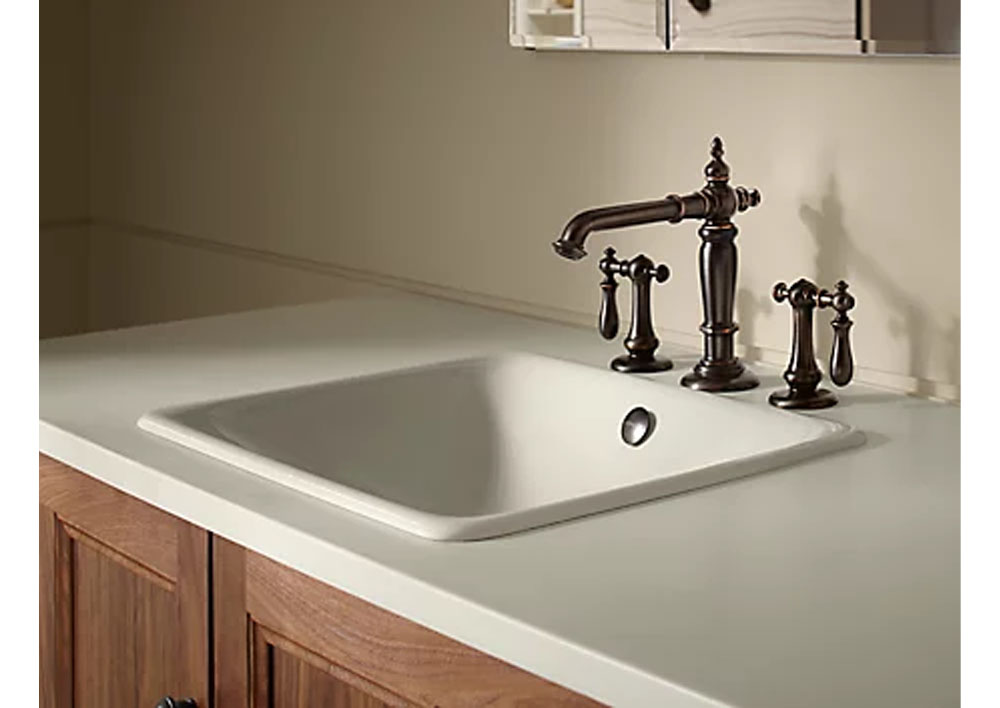 A drop-in sink, also known as a top-mount sink or a self-rimming sink, has a lip or rim around the edge that lets it rest on top of the countertop. Drop-in sinks derive their name as they are placed or "dropped" into the countertop, and the edge rests on top of the countertop to hold the sink's weight. Available in different materials such as porcelain, granite, stainless steel, and more. They are highly customizable, which allows direct mounting of the faucets based on the design.
Drop-in sinks are inserted into the countertop, making them easy to install and faster than other sinks. Furthermore, they are the most cost-effective sinks due to their easy availability.
5. Vessel Sink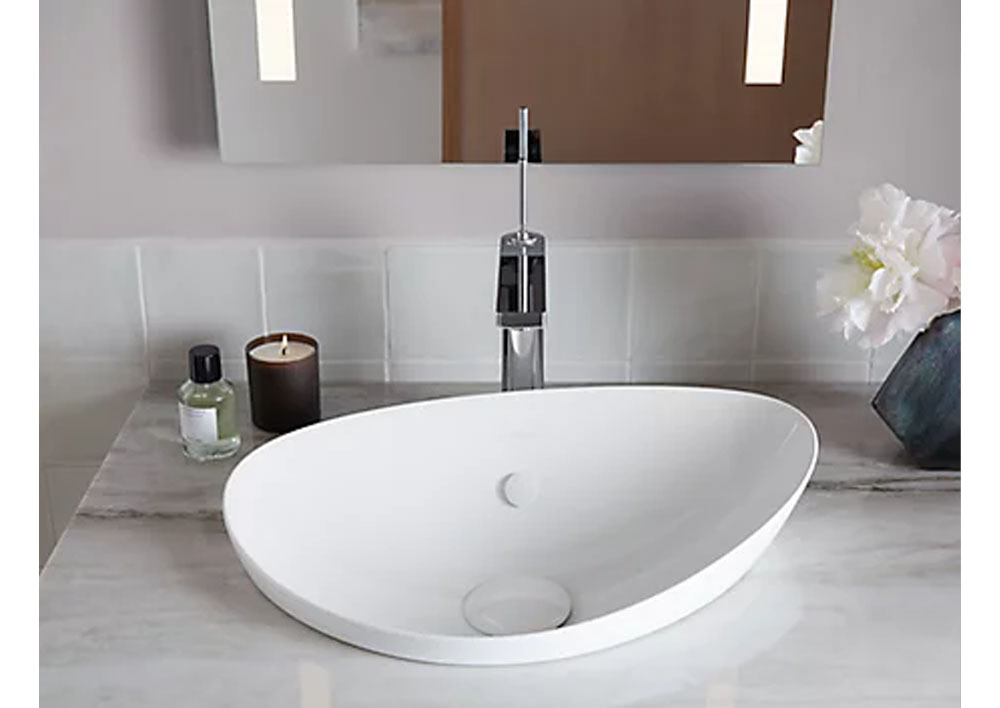 Originally known as a "bowl sink," the vessel sink is a free-standing sink mounted to sit directly on top of a surface. They create an elevated look that enhances the bathroom's appearance. Vessel sinks are stylish, sleek types of sinks that modernize your bathroom and make it look contemporary.
Moreover, they add an exciting and high-end element to your bathroom. Due to their availability in various materials, they can fit in any type of bathroom decor.
Instead of more traditional drop-in sinks mounted on a countertop or underneath, the vessel sink sits above the surface and is not installed into it to create an elevated basin. While the most standard type of vessel sink is bowl-shaped, boxy rectangles, rectangles with flared edges, nature-inspired shapes, and creative, swooping sculptures are also available.
Ultimately, Kohler offers a wide range of exclusive and premium bathroom accessories. The most luxurious range of bathroom accessories to illuminate your experience as they pack beauty, elegance, sophistication, and innovation together to carve a feel like no other.