Find Out What You Have Been Missing
Do you ever think of having the best toilet experience? Experience the unknown with Kohler's intelligent toilet and find out what luxury feels like in a toilet, at your home.
Find out the true comfort and cleanliness of a toilet
There is a lot more to a toilet than one can imagine and when it comes to sanitation and comfort, no one should take any second chances. Have you ever thought of deploying hands-free operation in your toilet for maximum cleanliness? The brand new intelligent toilet by Kohler proves to be an epitome of cleanliness which gives one hands-free applicability. One can open and close the lid of the seat with just a gesture. Now you can flush without touching the faucet. Experience the comfort and sit on a heated seat in the winter mornings and feel refreshed with a warm-water cleansing.
The best thing about Kohler's toilet fitting is that they can be placed anywhere, be it a villa, a hotel room or an apartment. The intelligent toilets are available in different styles and shapes, add luxury and comfort to every place.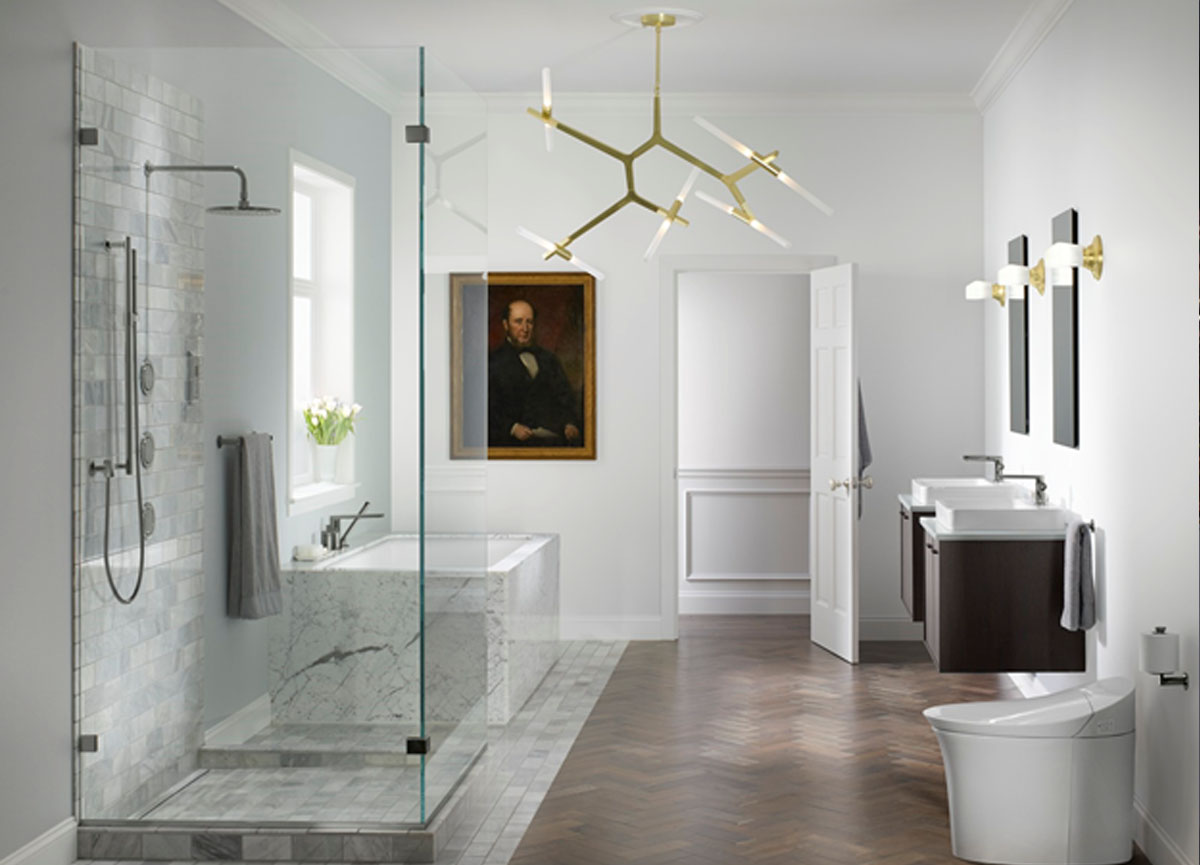 If you are a friend's fan, then experience the 'Monica clean' with Kohler
Cleaner than your imagination, Kohler's intelligent toilets are created with intelligent controls which make sure that not even a toilet paper is enough to ruin a clean image of the whole toilet.
Explore the personalized touch
Kohler gives one an opportunity to every consumer to explore the personalized facet of their toilets. With Kohler, one can customize their controls and faucets and make them work according to their own way.
Experience the comfort of luxury
The Kohler intelligent toilets offer a variety of luxurious comfort driven facilities to their users. From heated seats to warm water for cleaning, one can control the whole toilet seat and its functions according to their own comfort.
Discover the hands-free convenience
Decked with advanced technological features, Kohler intelligent toilets and cleansing sets have the hands free options which help in reducing the spread of infections and ensure maximum sanitation.