EXPERIENTIAL LUXURY DEFINED
Kohler's Perspective of the Year defines the aesthetics of an emerging concept in the global marketplace, offering a lens through which our products tie into a broader creative vision. For 2019, our Perspective of the Year is Experiential Luxury.
Experiential Luxury creates a rich and dynamic environment by indulging the senses on multiple levels, beckoning us toward an immersive experience, beautiful details and delightful sensations through the harmonious union of technology, color, pattern and material.
At its core, it is the combination of the right experience and the right expression. And only KOHLER® allows you to achieve one without sacrificing the other.
IMMERSIVE EXPERIENCES THAT ENGAGE THE SENSES.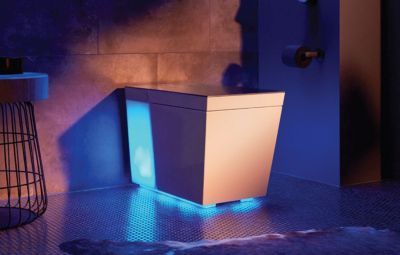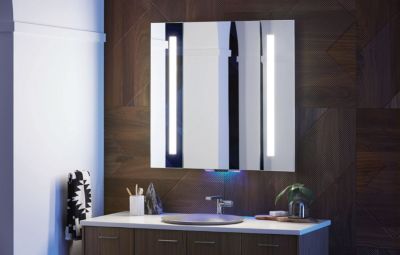 With a built-in digital assistant, the Verdera Voice lighted mirror forms the hub of your smart bathroom. Voice-enabled technology connects each element — shower, bath, toilet, mirror and faucet — to each other and to your commands, transforming everyday moments from routine to remarkable.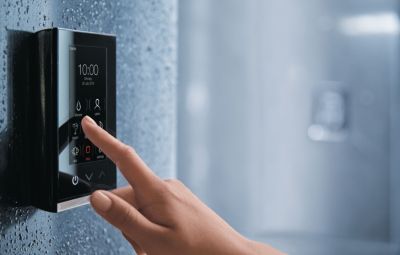 BEAUTIFUL AND PERSONALIZED EXPRESSIONS OF DESIGN.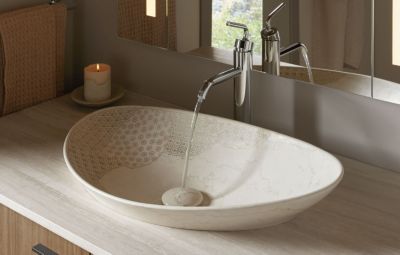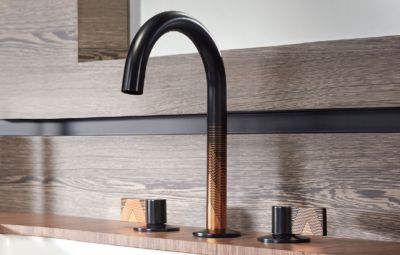 COMPONENTS WITH EDGE DESIGN
The right finish sets the tone for your design story and personality. The new Components with Edge design intrigue and surprise with a seemingly smooth gradient that reveals a subtle etched pattern upon closer inspection. Our original Vibrant® Ombré finishes delight with ethereal hues harmonized in a striking transition from light to dark.