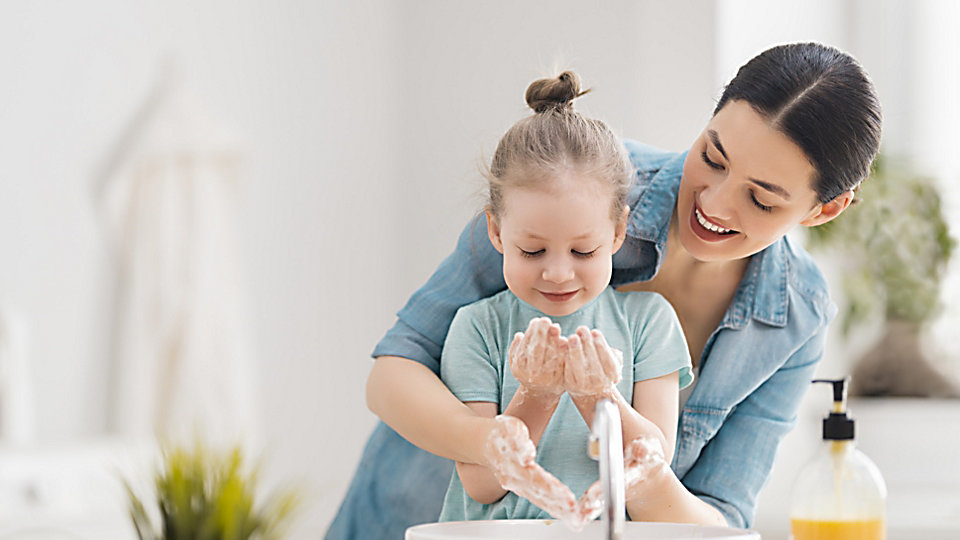 How a toilet supports your bathroom cleanliness.
The bathroom is the room in the house that is most frequented, and yet we spend the least time in it. The ins and outs of family members and guests bring in dirt, debris, and more. It makes it hard to keep clean and safe. If you are anything like us, any help to reduce the dreaded task of cleaning the space is welcome. And sometimes help comes from the most unexpected places: the toilet.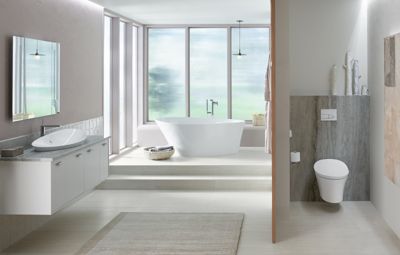 Are you living to clean or cleaning to live?
If 2020 has shown us one thing, it is that everything changes. Our needs adapt during our lifetime and we frequently change styles. However, minimalism seems to endure most eras when it comes to bathroom designs. It not only is a great look, but it also aids cleanliness and hygiene.
The concern for improved hygiene is at the forefront of many minds. It can even influence the design decision of what fixtures and fittings are purchased. Smooth surfaces can be cleaned more easily, undermount cabinets serve to store beauty products that are not frequently used to leave vanities uncluttered, and a toilet in a timeless design style turns the room into a fresh and clean-looking space.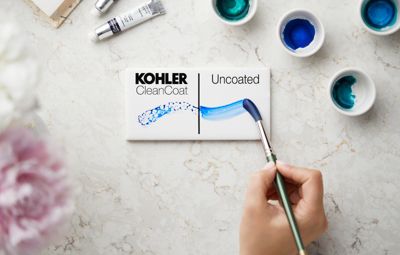 Tidy vanities and shelves help reduce the accumulation of dirt, bacteria, and moisture. Since frequent handwashing is a must, a quick hygiene hack is to upgrade the bathroom with liquid soap or a hands-free soap dispenser instead of using a soap bar and tray that accumulate all kinds of grime.
Just as easily your toilet can help lessen the accumulation of the unwanted "guests." CleanCoat™, a specially formulated enamel treatment, on San Souci repels water and debris, and it reduces mildew and mineral deposits. The sleek, modern look of the concealed and skirted trapways with smooth, easy-to-clean surfaces also reduces cleaning time.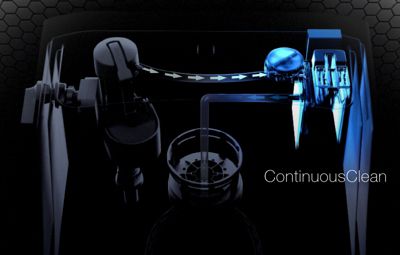 The heightened sense for hygiene and cleanliness pushes us to give bathrooms more thorough deep cleans more often. We achieve reducing moisture that can offer a breeding ground for bacteria by opening windows, switching on the fan while showering, and hanging the towels on designated bars, as well as stretching out the shower curtain to dry.
Since we cannot stay away from actually cleaning the bathroom, we look for environmentally friendly cleaning products or homemade cleaning remedies that create a safer family environment. It brings us peace of mind and contributes to saving the planet.
By installing toilet technology, we make the cleaning process more efficient. ContinuousClean automatically dispenses cleaning solution into the toilet bowl with each flush. It actively reduces the times that the bowl needs to be cleaned and tended to.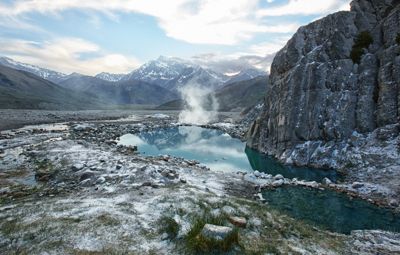 But the most powerful feature is high-performance flushing technology. The AquaPiston™ flush engine with Revolution 360™ flushing technology combined with water efficiency, cleans the toilet bowl with a swirl that leaves no dirt behind.
The cleaner, calmer you in a spotless bathroom
There are many tricks and tips to turn your bathroom into the cleanest space in the house. A clean, efficient toilet is just one of them, but it is powerful, exudes freshness, and a healthy feeling. The added benefit is that you need to clean less and with its water-saving functionality that satisfies LEED and Green Building Certification standards, you have peace of mind as you actively do something for a cleaner environment.