Transform Your Bathroom with Stunning Wash Basin Designs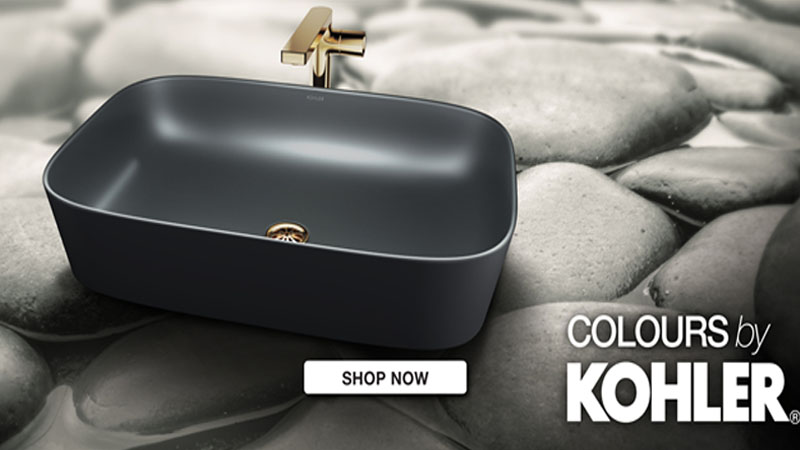 Bathroom accessories are essential in making the bathroom functional and comfortable and can also enhance the overall aesthetic of the bathroom space. Standard bathroom accessories in Dubai and various other countries comprise towels, shower curtains, rugs, soap dispensers, toothbrush holders, and shelves. These accessories create a warm and inviting atmosphere apart from providing practical solutions for storage and organization.
Washbasin has long been considered mundane and monotonous bathroom accessories. But A bathroom basin, also known as a sink, is a crucial element of Bathroom Accessories. It serves as a place for brushing teeth, hand washing, and other personal hygiene activities.
Washbasins come in different materials, such as ceramic, glass, and stainless steel, and can be mounted on the wall, countertop, or freestanding. Some washbasins also have additional features, such as integrated soap dispensers and drain baskets, to make the user's experience more convenient and comfortable. Some washbasins include features like integrated soap dispensers and drain baskets to make the user's experience more convenient and comfortable.
Kohler offers many wash basin designs, from traditional to contemporary. The wash basin price in U.A.E is affordable while providing best-in-class products. Some popular wash basin designs include:
Wall-Mounted Wash Basin:
Such washbasins are installed on a stand which can create an illusion of more space in a small bathroom. The wash basin design comprises a detachable pedestal and basin or a single unit.
These are perfect for modern bathrooms offering a designer look. Wall-mounted washbasins are space-saving and compact, making them suitable for small bathrooms or cloakrooms. It allows easy cleaning and maintenance, as the floor underneath the basin is accessible.
In addition, wall-mounted washbasins offer a minimalist and modern look to the bathroom, making the bathroom feel more spacious and uncluttered. They are available in various shapes and sizes paired with different bathroom fixtures and accessories to create a custom look and feel. The Wash Basin Price in UAE for wall mounted is less expensive than vanity basins, making them a budget-friendly option for renovating their bathroom.
Countertop Wash Basin:
Countertop washbasins, also known as self-rimming or drop-in basins, sit on the counter or bathroom vanity top. These are durable and aesthetically beautiful. Such stunning wash basin design instills a touch of style and sophistication in a bathroom and comes in various shapes, sizes, and materials. The easy installation makes it a common choice for all bathrooms. You can opt for natural materials like quartz or marble that adds a sophisticated look when planning a wash basin counter design for your home.
Undermount Wash Basin:
Undermount wash basins, such as a countertop, are installed under a solid surface offering a seamless and integrated look.
These are the most common wash basin designs adding a modern and easy to clean look to your luxury bathrooms. It is bereft of rims that store debris and germs. You may find these kinds of wash basins in shopping malls and airports. A small wash basin design like this one with adequate space for keeping accessories like handwashes and plants looks elegant and convenient simultaneously.
Pedestal Wash Basin:
A pedestal is a freestanding washbasin and comprises a basin mounted on top of a pedestal. The Wash Basin Design adds a flair to your bathroom and recreates a classic or traditional look.
Pedestal wash basins are often found in guest bathrooms with limited space. You can resort to sleek washroom basin designs as they create an illusion of space. They elevate the bathroom appeal and offer a sleek and modern look to the bathroom. The cleaning and maintenance are much more manageable as no cabinet or furniture blocks access to the floor area underneath.
Moreover, pedestal basins fit almost any bathroom design style and are versatile. Kohler's veil is immaculately balanced, and flowing curves evoke a sculpted simplicity in tune with contemporary style. Utilizing innovative technology, utilizing innovative technology, the veil pedestal sink creates a thin-edged modern design without sacrificing durability. The organic shape is easy to clean, Enhanced by a high-gloss finish.
Closing Thoughts
The Kohler wash basin designs are renowned for their high-quality materials, functional features, and stylish designs. The wash basin design blends style, functionality, and durability, making them a popular choice for high-quality bathroom fixtures.
Kohler wash basins are made of high-quality materials such as ceramic and provide stunning features, including unique overflow systems to prevent water from spilling onto the bathroom floor. These wash basins are also easy to clean and maintain, making them a practical choice for any bathroom.