6 Benefits Why Intelligent Toilets Serve the Need of the Hour for your Bathroom
Nowadays, users are seriously warming up to the idea of intelligent toilets. Renovating or building – intelligent toilets are worth considering for your Bathroom. An intelligent toilet can genuinely enhance your bathroom experience. A smart toilet bidet has incredible abilities, from temperature control seats to automatic opening and closing of the toilet seat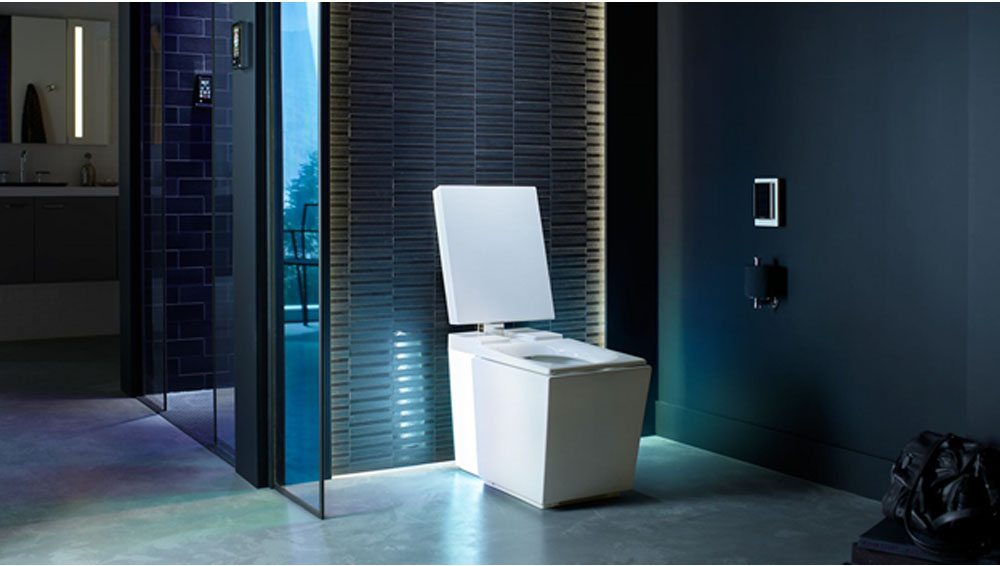 Automating homes with intelligent systems used to just be for the tech-savvy or the affluent, but it's now become much more common. From televisions to vacuum cleaners, no device has not been upgraded with intelligent technology to enhance its original functions. However, the intelligent toilet is one of the latest gadgets to bring advanced features to households. Gone are the days of making physical contact with the toilet seat to use it.
An intelligent toilet refers to an all-in-one toilet seat that has built-in intelligent technology. These devices clean the user with jets of water, like a regular bidet, but have modern technology integrated, including sensory systems, to interact with the users automatically.
Intelligent toilet seats offer integrated personal cleansing to create cleanliness that cannot be matched by toilet tissue alone, with intuitive controls and custom settings, and adjustable temperature. Intelligent toilets deliver a completely personalized experience. Here are the five benefits that set the intelligent toilet seat a cut above and make your experience worthwhile:
When one struggles to keep warm during winter, the last thing you want to do is hop on an icy cold toilet seat. However, intelligent models have heated toilet seats to make your restroom experience more comfortable. One can adjust the temperature to suit their preference and adapt to seasonal weather changes. This feature can also act as heat therapy to release any discomfort from muscle tension by promoting increased blood flow for those who struggle with this issue.
In contrast with regular toilets, one does not need to manually lift and put the toilet seat down or press the flushing button. Everything is done automatically to minimize the physical contact required and thus reduce the spread of germs.
Scrubbing the toilet seat is an unpleasant job nobody looks forward to performing. But the self-cleaning function included in intelligent toilets makes one make full use of the technology.
Kohler intelligent toilets provide a high level of cleanliness for their users. Touch-free flushing and automatic lid opening/closing create a touchless experience, while oscillating and pulsating sprays deliver personal cleansing comfort.
An old-fashioned toilet seat can ruin and look out of place in a modern bathroom. However, intelligent toilet seats have an elegant appearance that will blend seamlessly with a stylish aesthetic. The all-in-one models are also very compact, making them an excellent fit for any size bathroom.
Kohler's toilet seat is a work of art that attracts and enhances the user experience. With a deep focus on human-centered design, Kohler uncovers the technologies that matter to users. Then we emphasize nature, not machines, to draw visual inspiration— pairing beautiful, approachable designs with intuitive, highly personalized features. On intelligent toilets, we have a team of various experts coming together. A perfect blend of expertise in experience, human factors, and engineering, all are working together to deliver a stellar product.
Regular toilet lacks the up-to-date features available in intelligent toilets. An intelligent toilet seat ensures that consecutive usage does not result in a bad user experience related to flushing issues. The host of features available in the modern intelligent toilet makes for a supreme user experience.
Kohler makes each design decision with an emphasis on ensuring exceptional cleanliness—for the toilet and the user. With proprietary UV-light, pre-use bowl mist for more effective flushing, and a stainless steel wand—not plastic like many other toilets with bidet functionality—Kohler intelligent toilets are optimized to operate cleanly and stay clean between uses.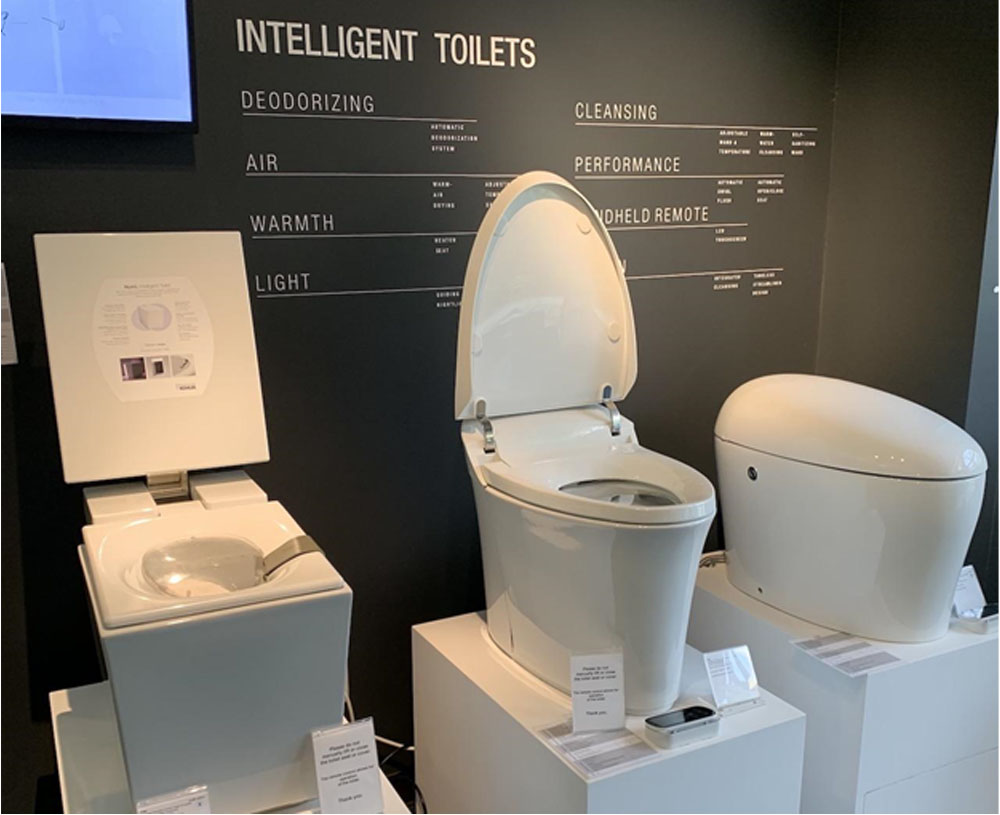 The remote operation removes the need for physical access to the toilet seat. Personalization of features makes it enormously convenient for the user.
Kohler's intelligent seats come with remote operation enabled personalization of water pressure, water temperature, heated seat, warm-air dryer, and lighting that pushes the envelope in making the latest technology accessible to its users.
Due to the water spray and air dryer functions, there's no need for toilet paper, a single-use paper product contributing to deforestation. Intelligent toilet seats also lower your water usage by only distributing the exact amount of water required to flush, whereas regular toilets use a set amount. Although intelligent toilets run on electricity, many models have a power-saving mode to minimize energy consumption.
Kohler's various models of intelligent toilet seats make their bit toward environmental conservation.