5 Types of Intelligent Toilets that Are Bringing a Revolution in the Bathroom Space
The 'smart home' revolution is sweeping the world, with countless people adopting clever technology that can make daily life easier. This technology includes everything from pre-programmable air conditioning units to voice-activated lighting to wireless security systems.
An area of the smart home which goes unnoticed is the humble bathroom. Similar to cloud-based voice services, which can open blinds in the living room, we can now enjoy the conveniences of touchless tapware, waterproof TVs, and baths you can pre-program to fill. In keeping with this prevalent trend of innovative home technology, intelligent toilet seats are quickly becoming a rage.
The intelligent toilet's time has come, and it is a potentially huge market. The way mobile phones have become an integral part of our lifestyle. Intelligent toilet seats are on their way to deliver something on similar lines. Gone are the days when the end goal of toilet seats was to flush excreta. Intelligent toilet seats envision a world that provides much more than that.
An intelligent toilet is an advanced toilet seat using built-in innovative technology or technology capable of interacting and connecting with the user. An intelligent toilet seat is a device with many built-in features, such as an automatic dryer, heated seat, and more.
These devices are competent at many things, from playing music to flushing at the touch of a button, all while saving valuable water. These futuristic bathroom fixtures include superior technology for ultimate pampering and indulgence.
Moreover, offering an enhanced bathroom experience, intelligent toilet seats consume less water than conventional toilets. That makes them an ideal choice for the eco-conscious consumer and those looking to save on utility bills.
Intelligent toilets are often more compact than traditional toilets, making them an opt choice for anyone with small space. They also boast conveniences such as self-opening and closing lids of toilet seats and nightlights. These features are perfect for kids, seniors, and people with disabilities.
Types of Intelligent Toilets
1  Innate
The nexus of performance, value, and cleanliness
Inspired by the vastness of space and the organic movement of enormous waves, the Innate intelligent toilet seats emerged from designers glancing at nature and how we react to it. A reasonable option, it integrates superior flushing performance and personal cleansing functionality into a versatile design.
This intelligent toilet seat features back to wall design with a hidden power cord and water hose. It includes outstanding features like water temperature adjustment and instant heating with wand position adjustment. A stainless steel 316 single wand is employed for cleansing duties, whereas a UV sanitation wand with self-cleaning mode.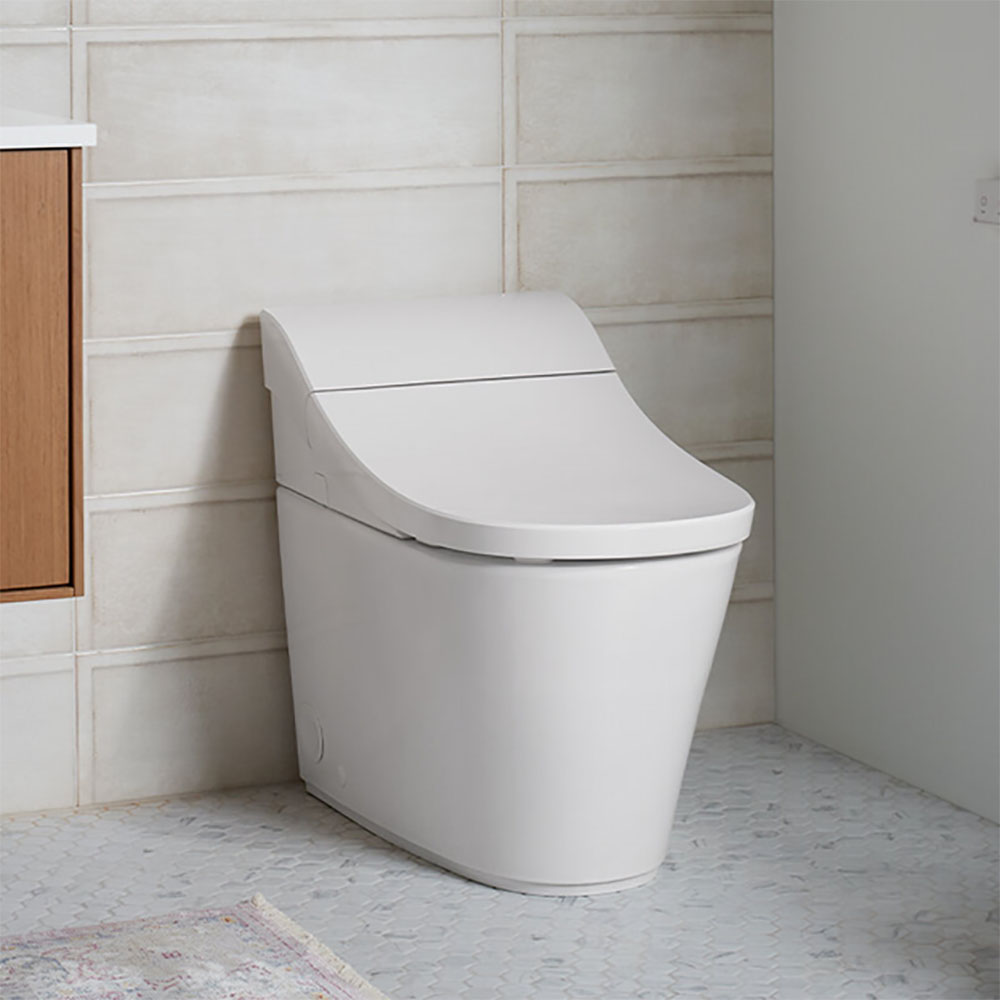 Karing
Elevated well-being
The caring, intelligent toilet seat provides an unmatched wellness experience with revolutionary technology packed in a sleek design. It delivers on Kohler's philosophy of delivering minimalist style and maximum hygiene. It comes with an ergonomic seat design and a streamlined look.
A close coupled design includes a host of features like 78 nozzles front and rear massage wash. Pulsating and oscillating water pressure adjustment. Heated toilet seats are suited for any season. It also includes a remote-controlled toilet seat with a user-approaching detection sensor.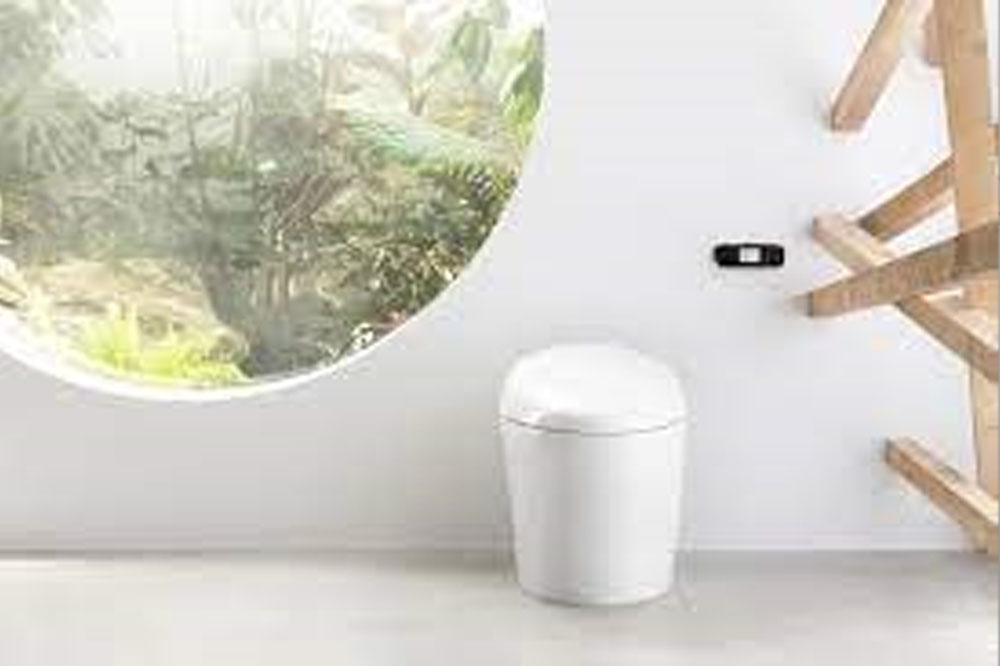 3 Veil
Minimalism celebrated
The Veil intelligent toilet epitomizes minimalist and ergonomic design with smooth and superbly balanced curves. It incorporated a modern design with a slim tank lid and skirted bowl. It includes class five platforms which help in strong flushing performance. Wall-mount and floor-mount options are available. Their double injection toilet seat is a worthy upgrade in product appearance and user experience.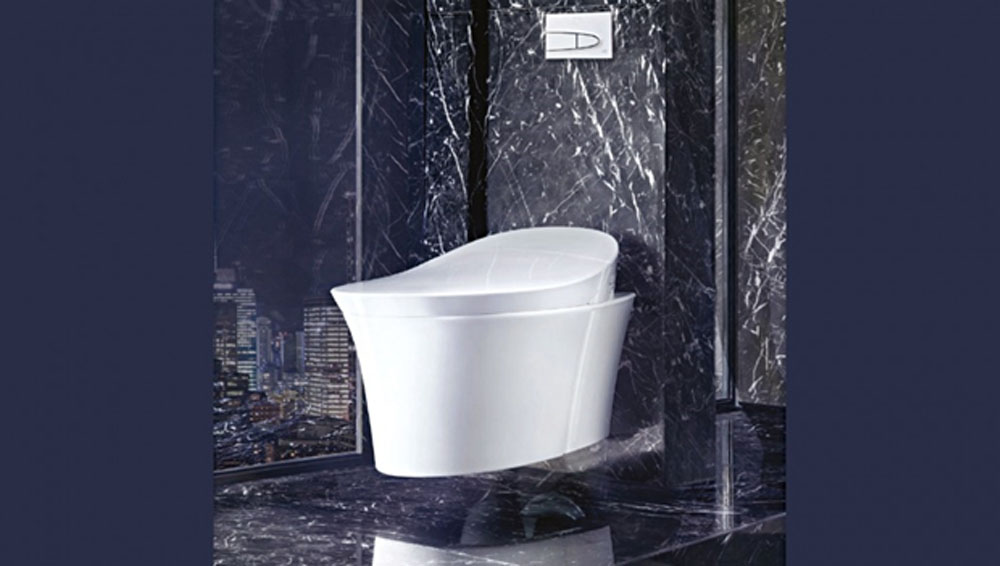 4 Eir
An artful way of design and technology.
The Eir intelligent toilet embodies the art of innovation with its free-flowing lines and option for personalized finish detail. Toilet seats pair a high-performance flushing platform with the latest in personal hygiene. It comes in palettes like Rose Gold, Sunrise Gold, and White. It includes a back-to-wall classic design that goes well with modern and classic bathroom design: Eco mode, an essential feature to conserve water, and the night light feature.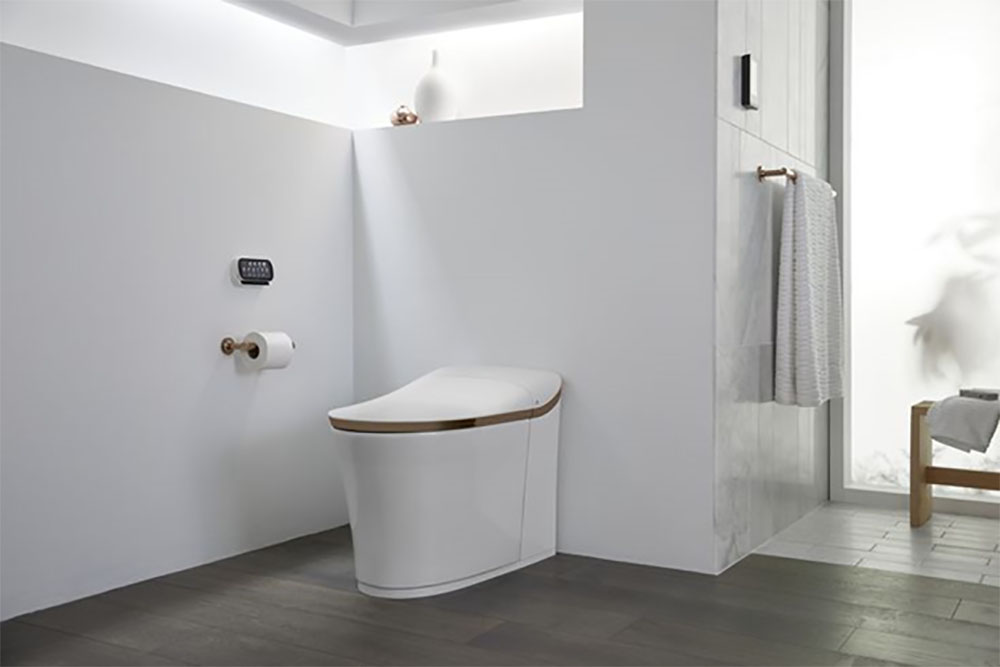 5 Numi
The future reimagined
Kohler's most fancy toilet sets a new standard of excellence in the bathroom with its unique form, exceptional water efficiency, and unmatched features, including ambient lighting, Bluetooth® wireless technology, and Amazon Alexa connectivity. Unparallel in design and technology, the Numi intelligent toilet includes personalized settings that let users fine-tune every option to their preferences. It's available in White and Honed Black.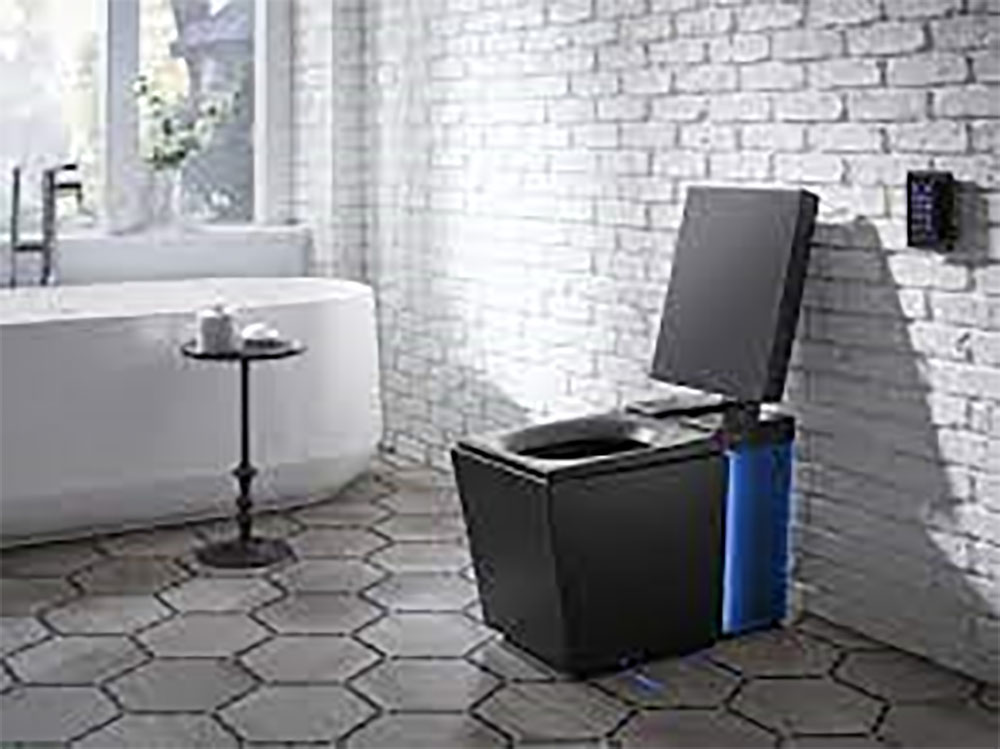 Kohler is redefining the ways to surreal the bathroom experience. Intelligent toilet seats are a perfect combination of luxury and comfort. The pioneers of intelligent toilet seats provide an exquisite experience that leaves them to spell bounded and speechless. Experience Kohler's intelligent toilet seats that epitomize the modern bathroom feel and deliver performance with panache.